Book your flight to the outer space!
Buckle up and choose your spaceship
Pay per slide
Fast delivery and gorgeous results. You have content - we make it shine.
Design

Copywriting

Animation
Pay per project
Consulting services and custom visual solutions tailored for your goals.
Design and visual brand development

Research, Copy, Storytelling & Content

Consulting calls

Unlimited revisions
Our experts will be glad to discuss your launch. Please select a convenient time
Get started
Visual material:
* Delivery for urgent tasks is from 2 days
Almost there! Please share your email, and our manager will contact you as soon as possible.
By clicking "Send Request" you agree to our Confidentiality policy
The Context
GERO.AI has developed an algorithm that identifies rare mutations affecting a person's health based on Big Data.
It enables the development of medicine to cure the diseases that used to be untreatable or for which the rehabilitation process was accompanied by complex procedures and high risks.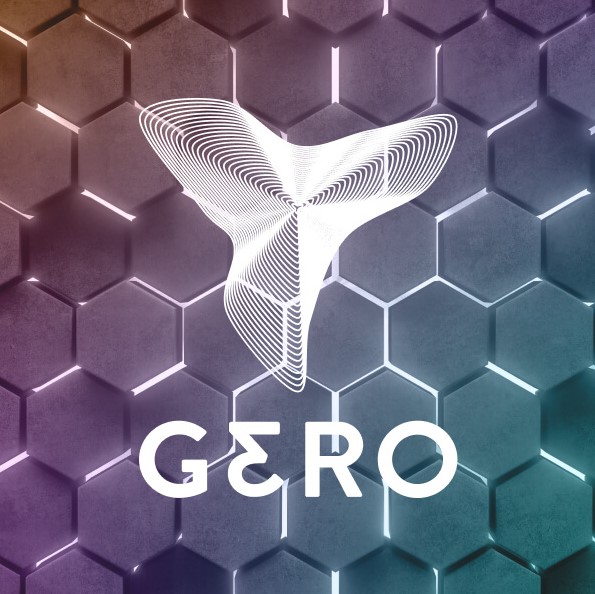 The challenge was to tell about this complex
high-tech solution in a clear manner.

We needed to create a deck for various formats:


For conference speeches
For live pitching
For sending via email and translating in Zoom
The Solution
The project required substantial work with content. The objective was to clearly and coherently represent the data in the form of graphs and schemes.

Even after an extensive review of the materials, it was challenging to come up with an innovative solution. To avoid the unclarity, our team came up with an idea of a visual metaphor: to show the startup's solution through a comprehensible comparison of the human body with an orchestra, and parts of DNA – with musical notes.

This move allowed us to take the visual part of the presentation to a new level and enabled us to provide the speaker with a compelling narrative that's easy to present.
Results
Our presentation allowed Alexey Kadet, GERO.AI Head of Business, to present the project successfully in further speeches. The project attracted more than 17 million dollars and got into the top 50 out of 400 global tech startups.
We continue to cooperate with GERO.AI and help them to prepare for the next rounds.
This challenging project shows how difficult technology can be presented in an understandable and inspiring way for everyone.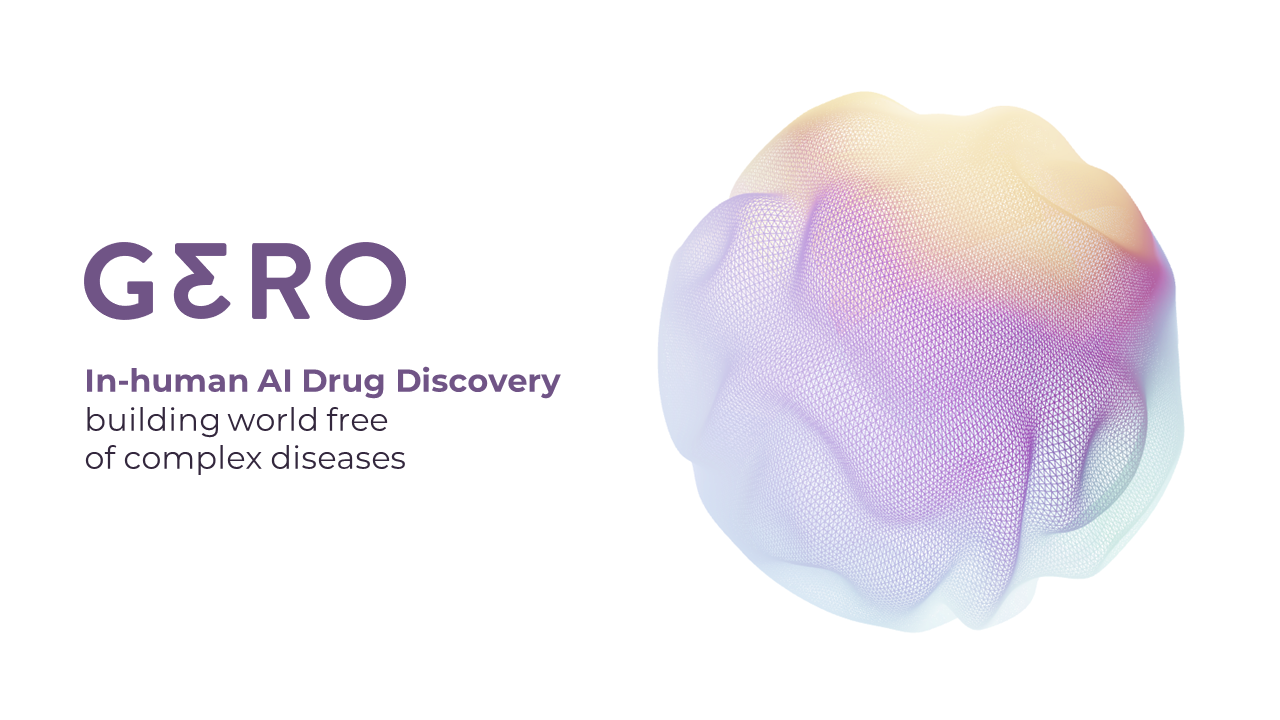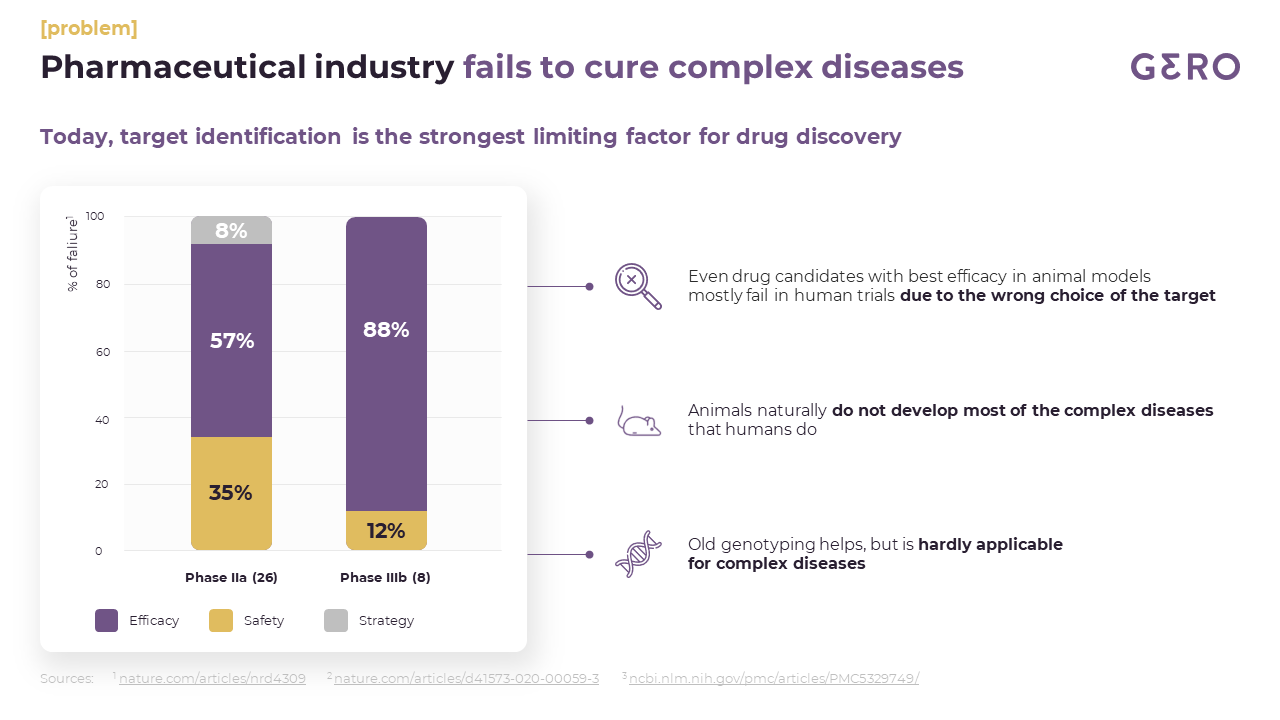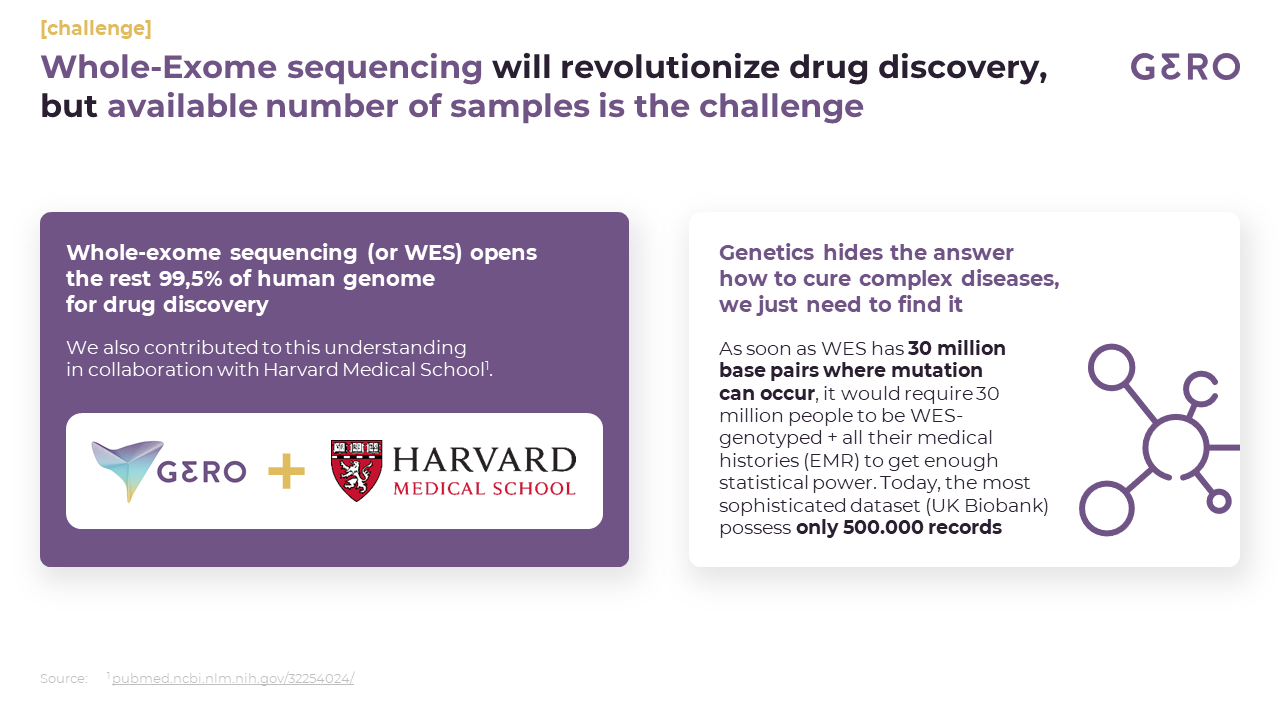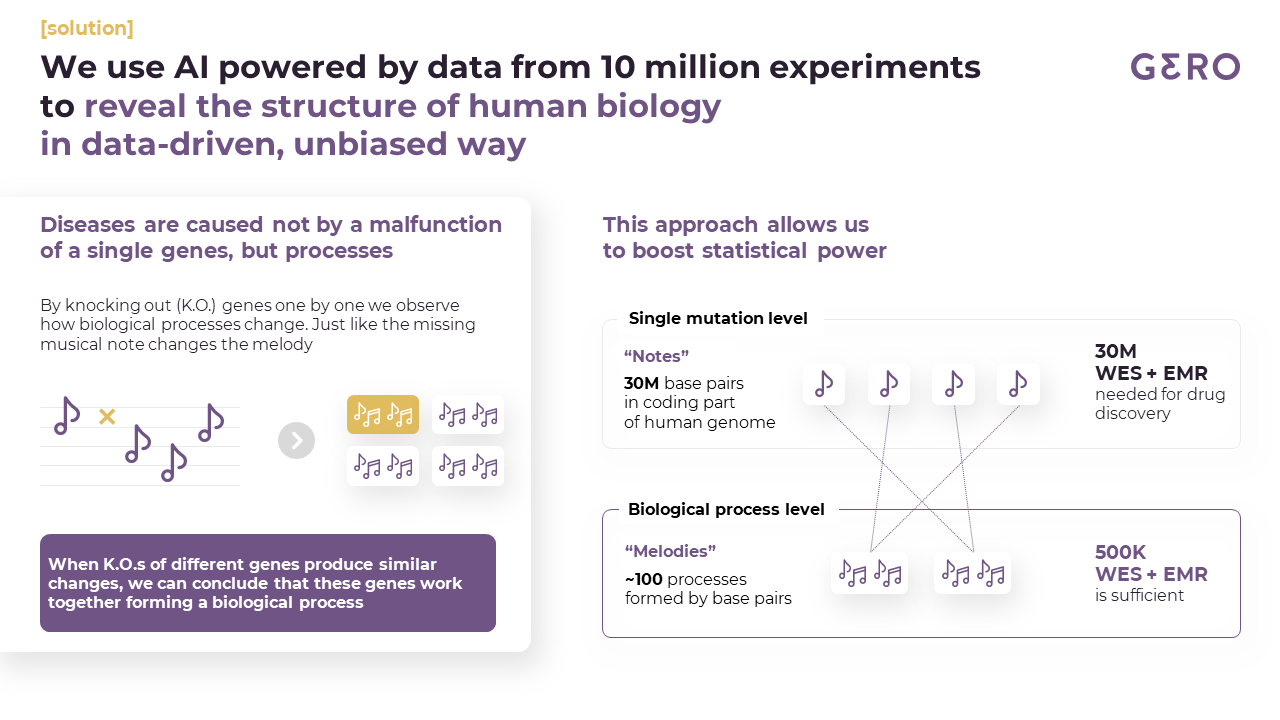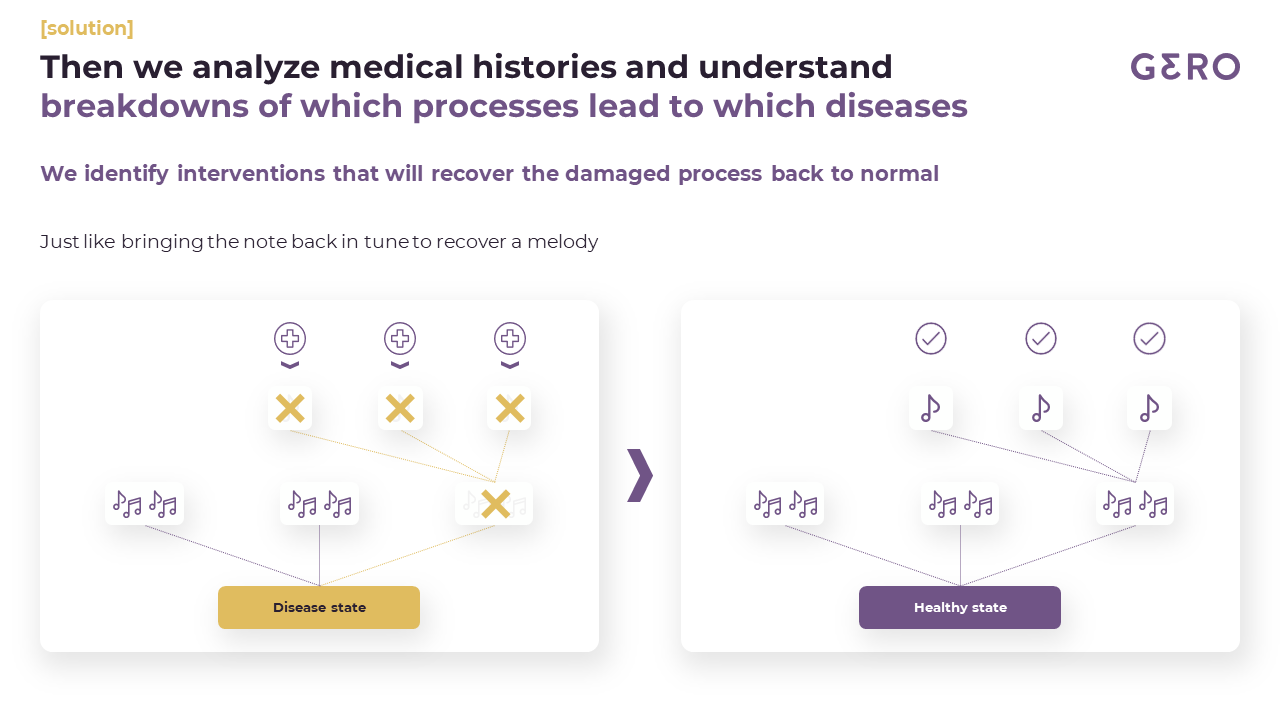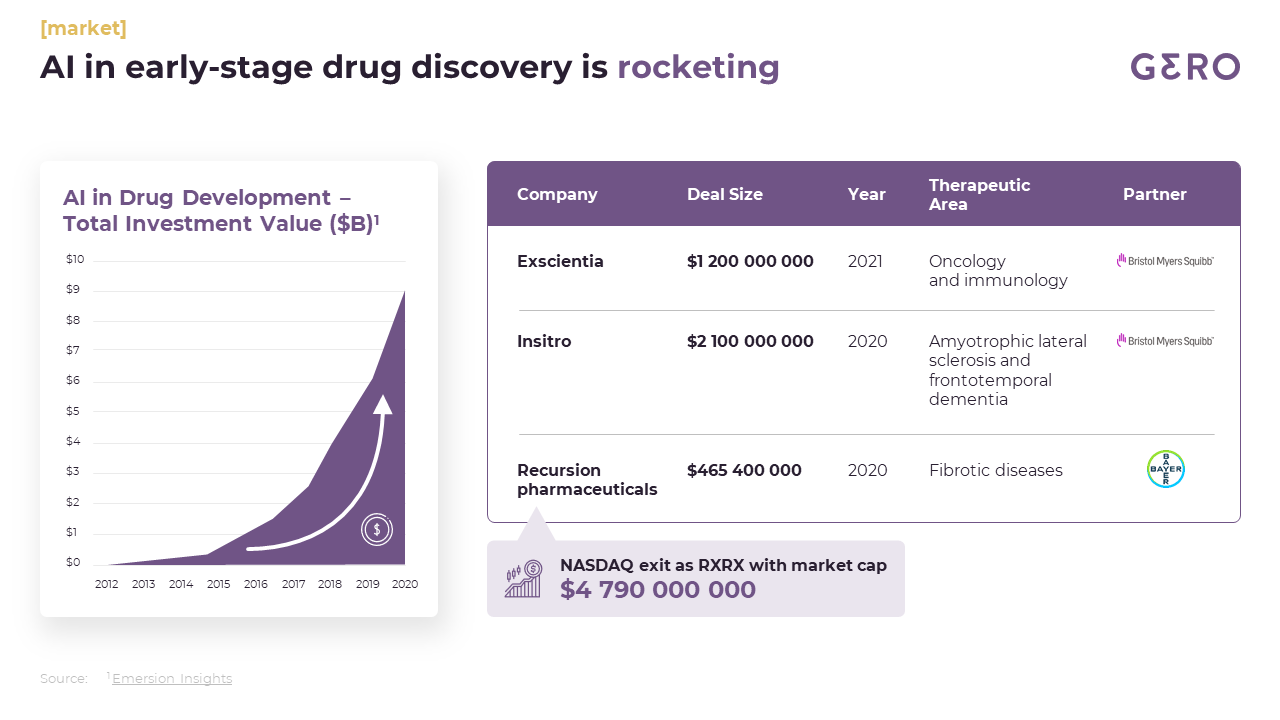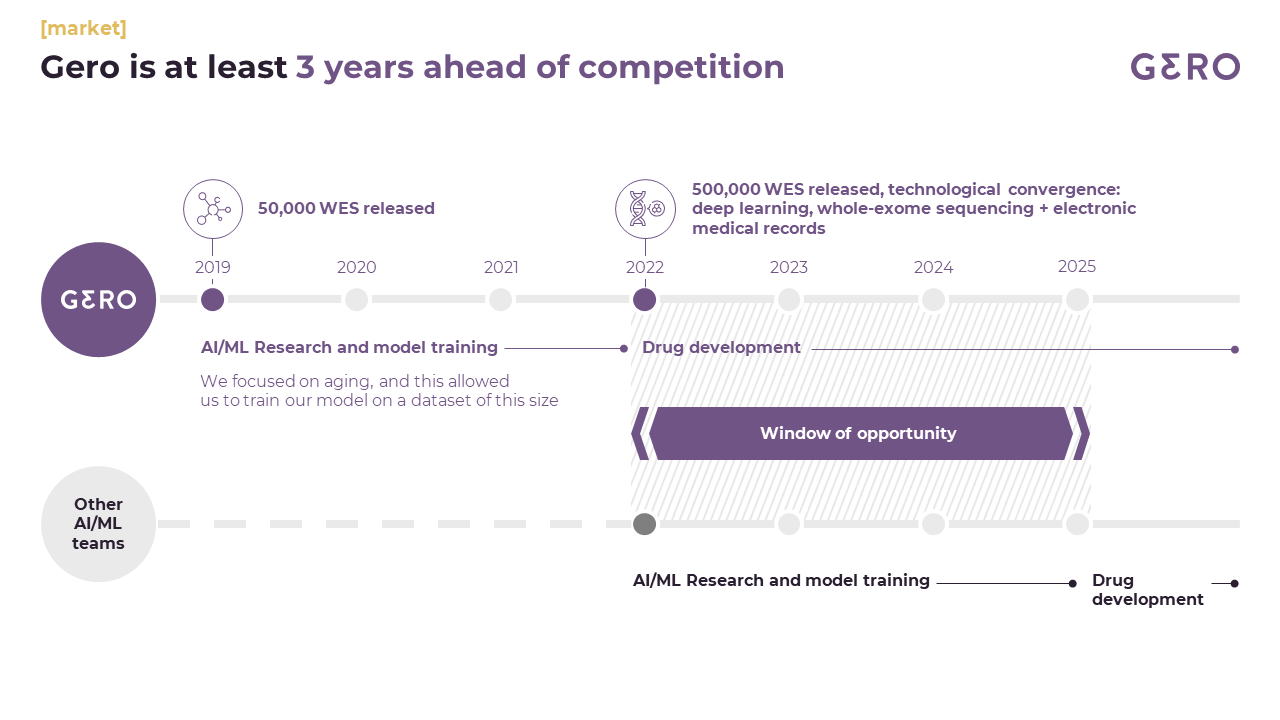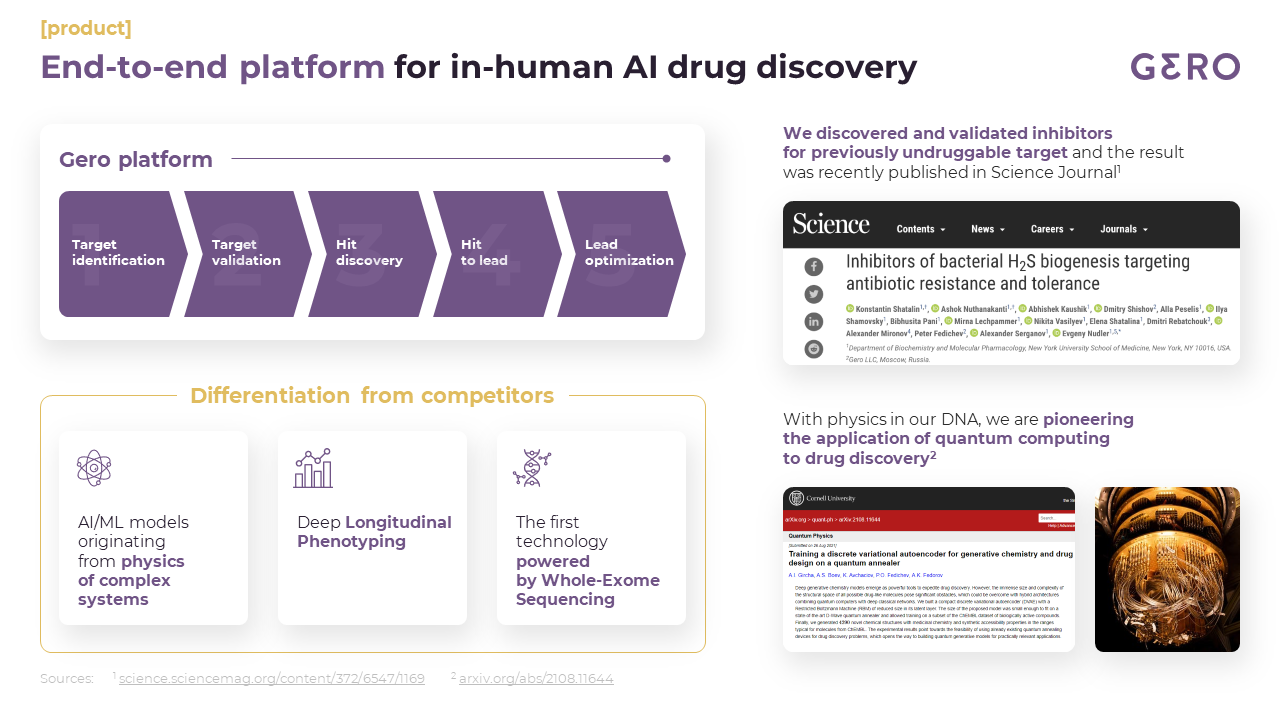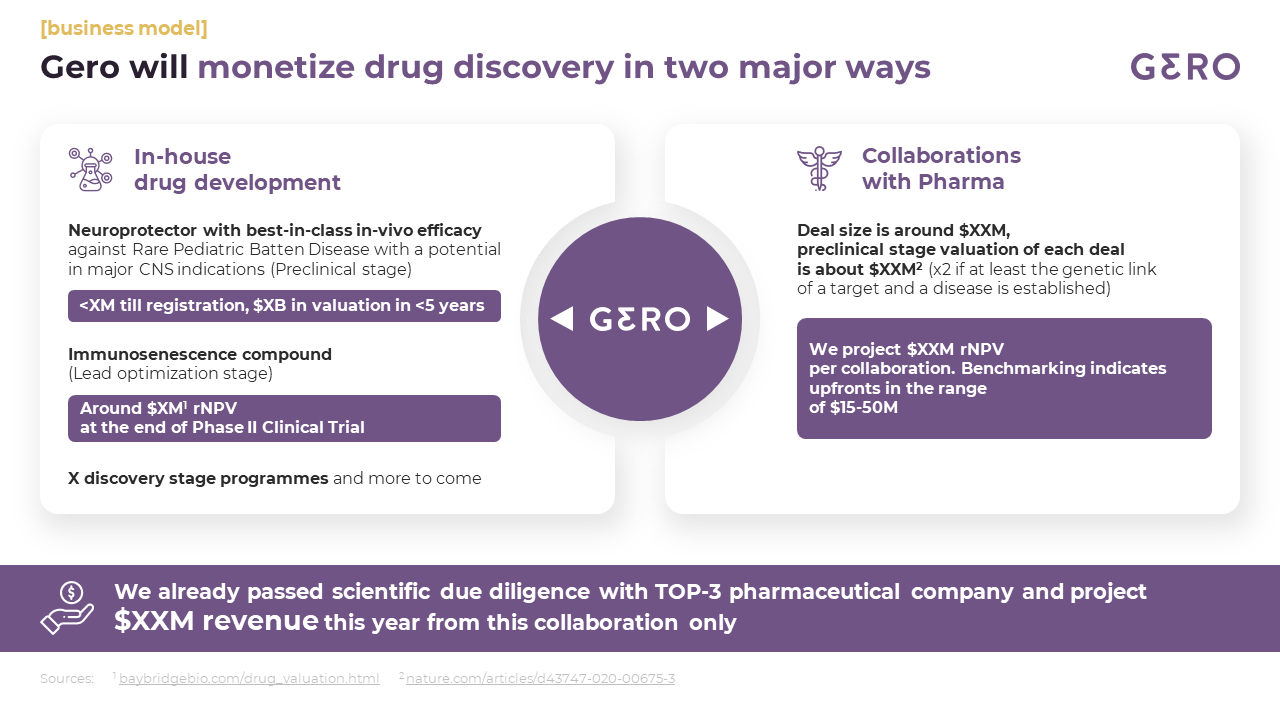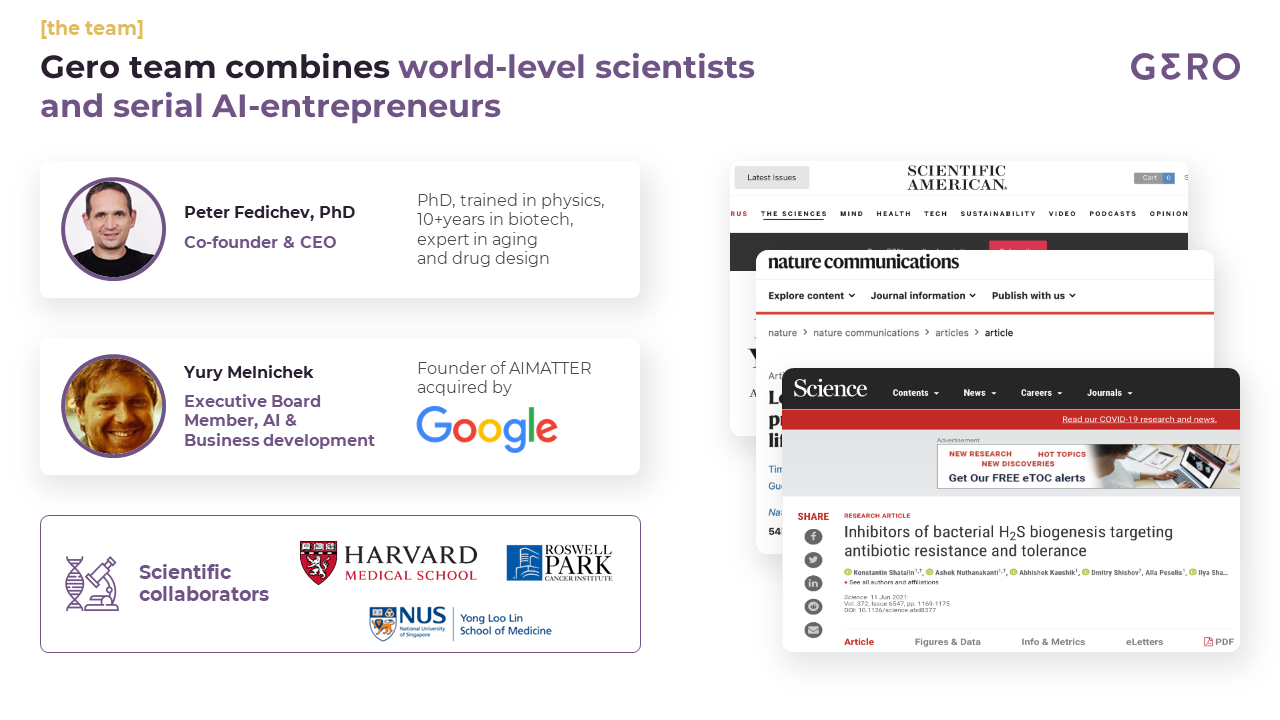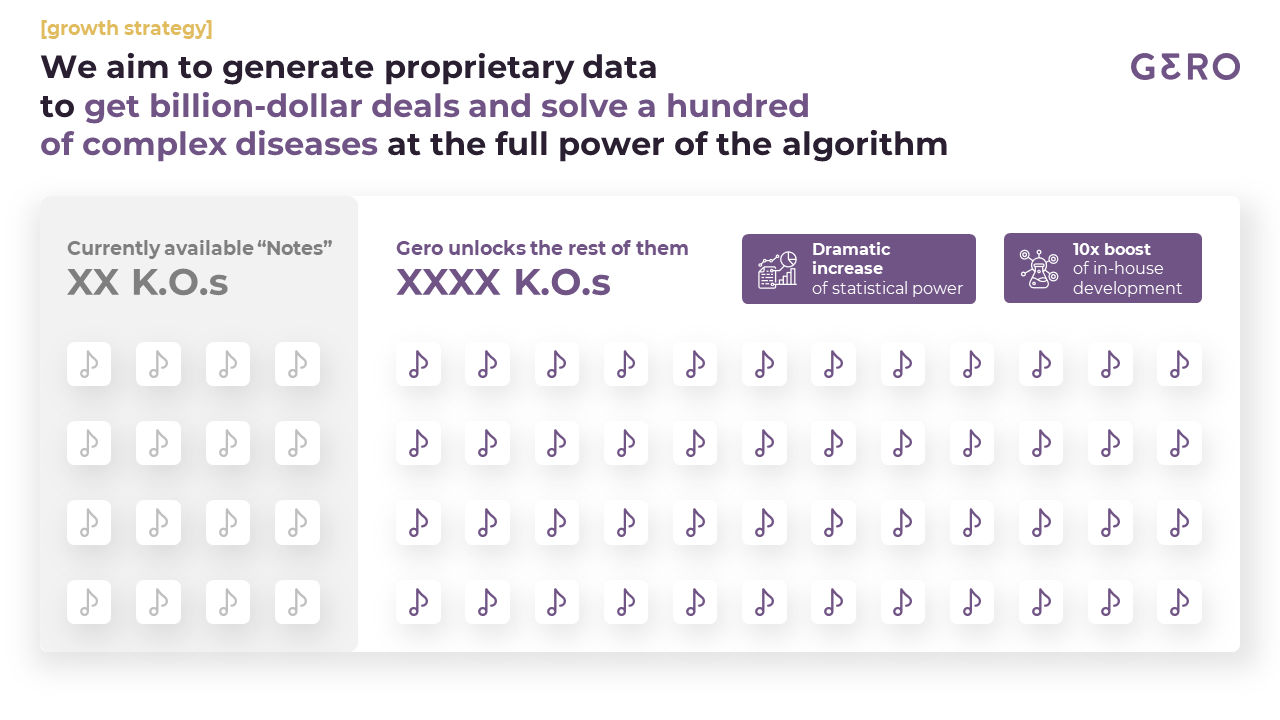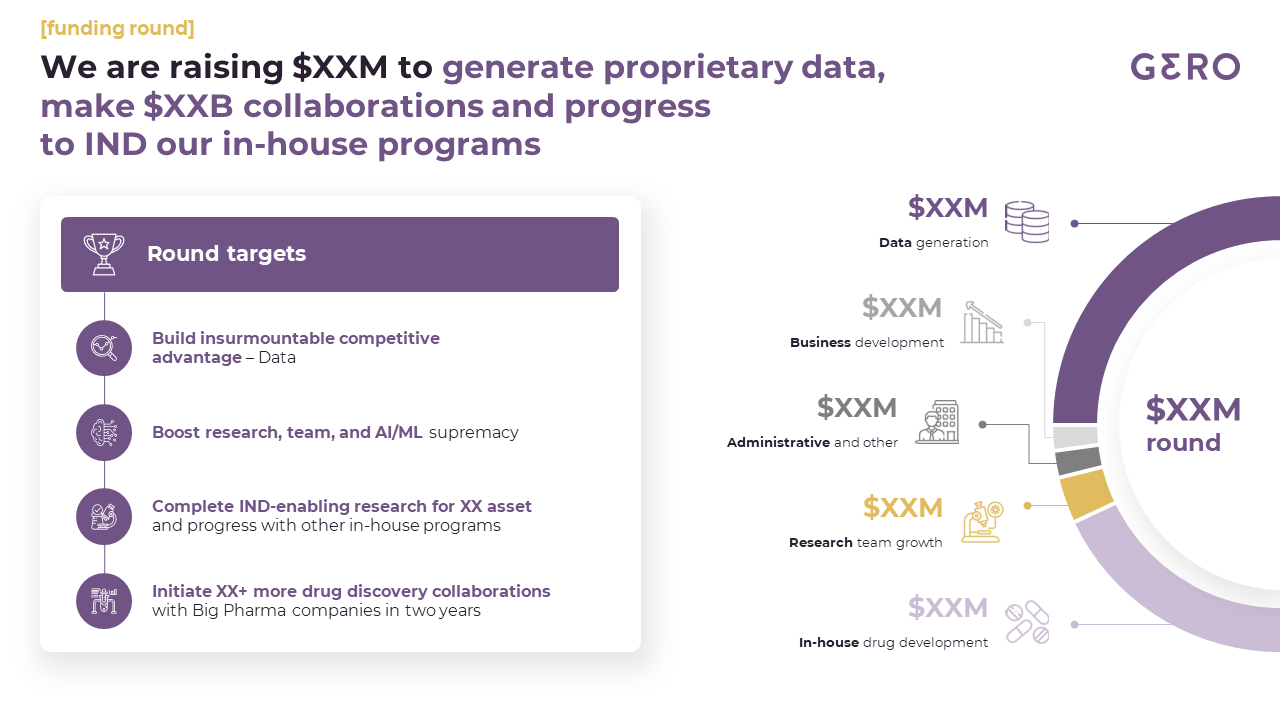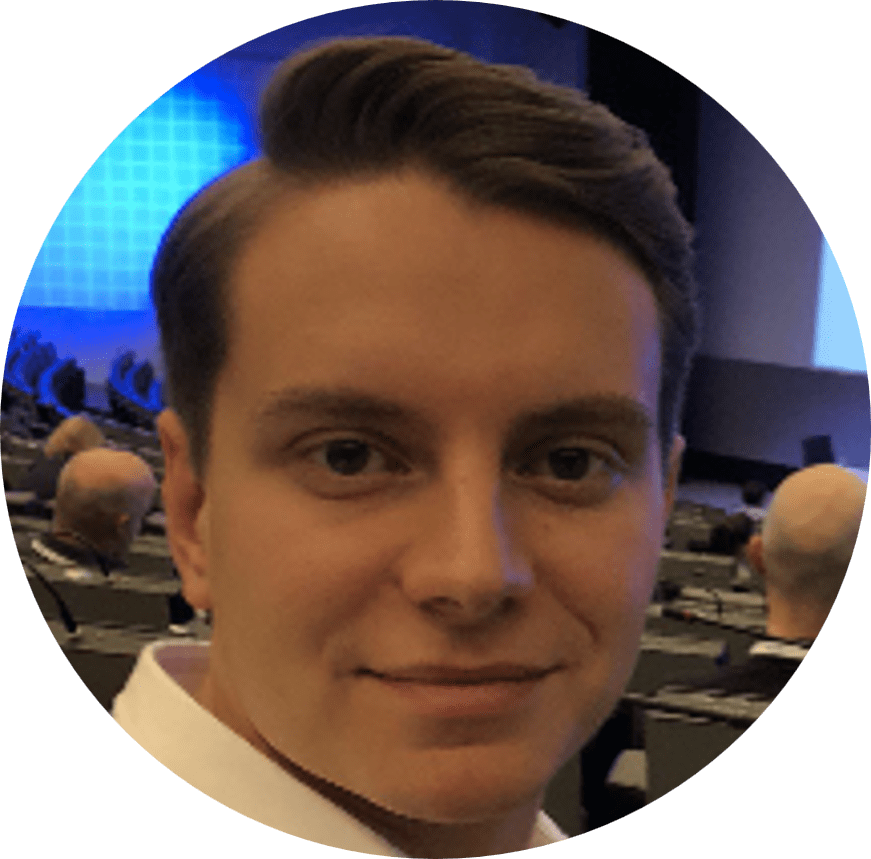 Launch Deck team helped me renovate the existing pitch deck for investors. They rebuilt the storyline and prepared several design concepts, one of which we brought to life. They also prepared one deck version for the speech and one version for sending to the potential investors. I cannot tell you how much easier the pitching became for me with this new deck, I feel like Elon Musk!

Gero.ai Development Manager, Alex Kadet