Book your flight to the outer space!
Buckle up and choose your spaceship
Pay per slide
Fast delivery and gorgeous results. You have content - we make it shine.
Design

Copywriting

Animation
Pay per project
Consulting services and custom visual solutions tailored for your goals.
Design and visual brand development

Research, Copy, Storytelling & Content

Consulting calls

Unlimited revisions
Our experts will be glad to discuss your launch. Please select a convenient time
Get started
Visual material:
* Delivery for urgent tasks is from 2 days
Almost there! Please share your email, and our manager will contact you as soon as possible.
By clicking "Send Request" you agree to our Confidentiality policy
The Context
Lines.com is one of the most popular sports websites on the American market. It specializes in sports news,
protected rates, and sports teams fan communities of American football, baseball, basketball, hockey, and others.
The platform was beginning its massive extension and was attracting new advertisers and partners at that time.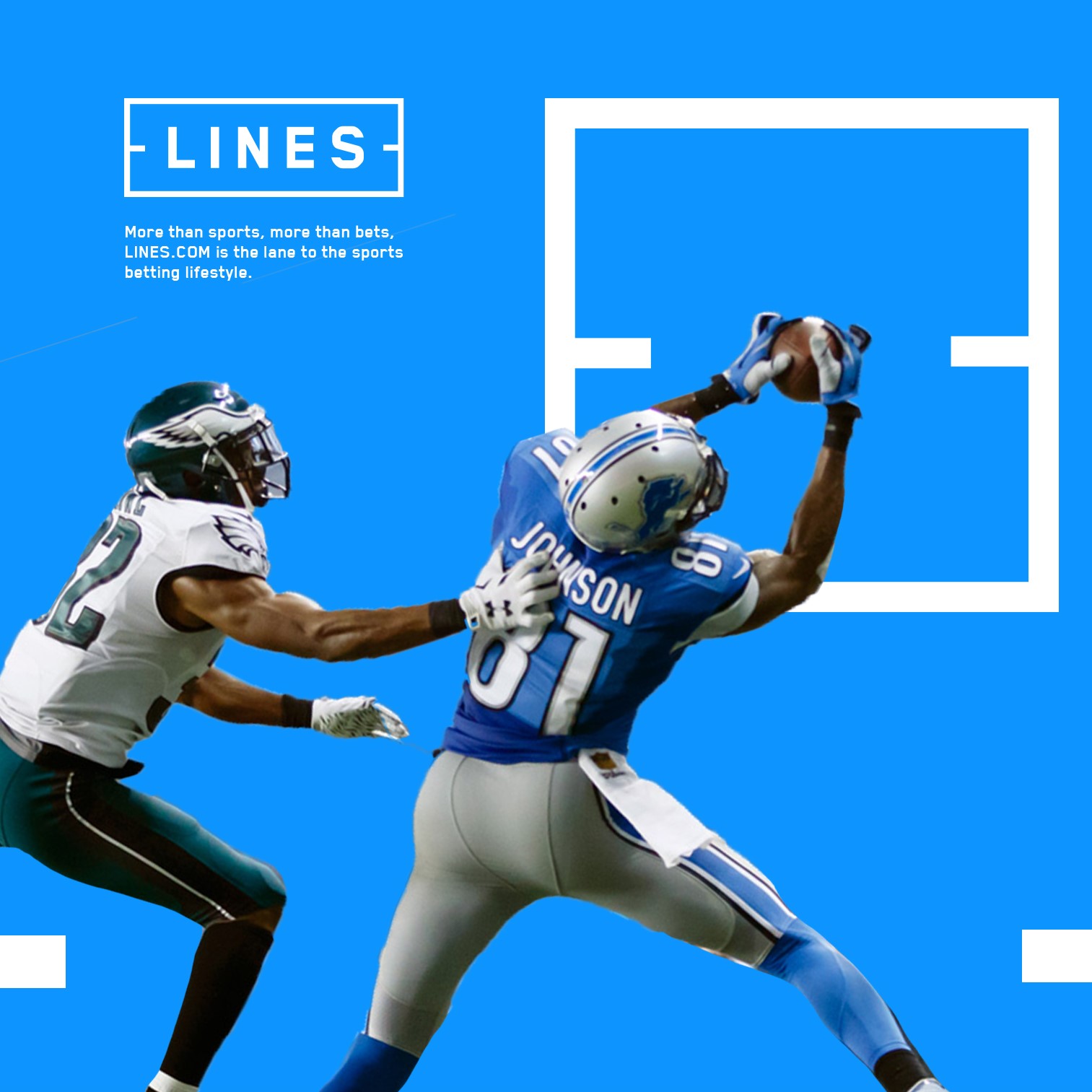 The Objective
We got the task of creating a short media presentation for potential advertisers and
partners of Lines.com. We needed to follow
the brand guidelines as well as to convey the brand's voice and dynamically present the strengths of the platform.
The Solution
Despite the rigid framework of the corporate style, our team managed to present its vision of design choices containing both the brand's consistency and new bold accents.

To make each slide readable and the key points stand out, we combined azure blue with darker tones.
The Results
The final version of the media kit contained 9 slides and presented all the needed information
to the potential partners. It focuses on the strengths of the startup and smoothly led to the target action.
Lines' team appreciated the presentation and last year Lines.com doubled the platform's traffic.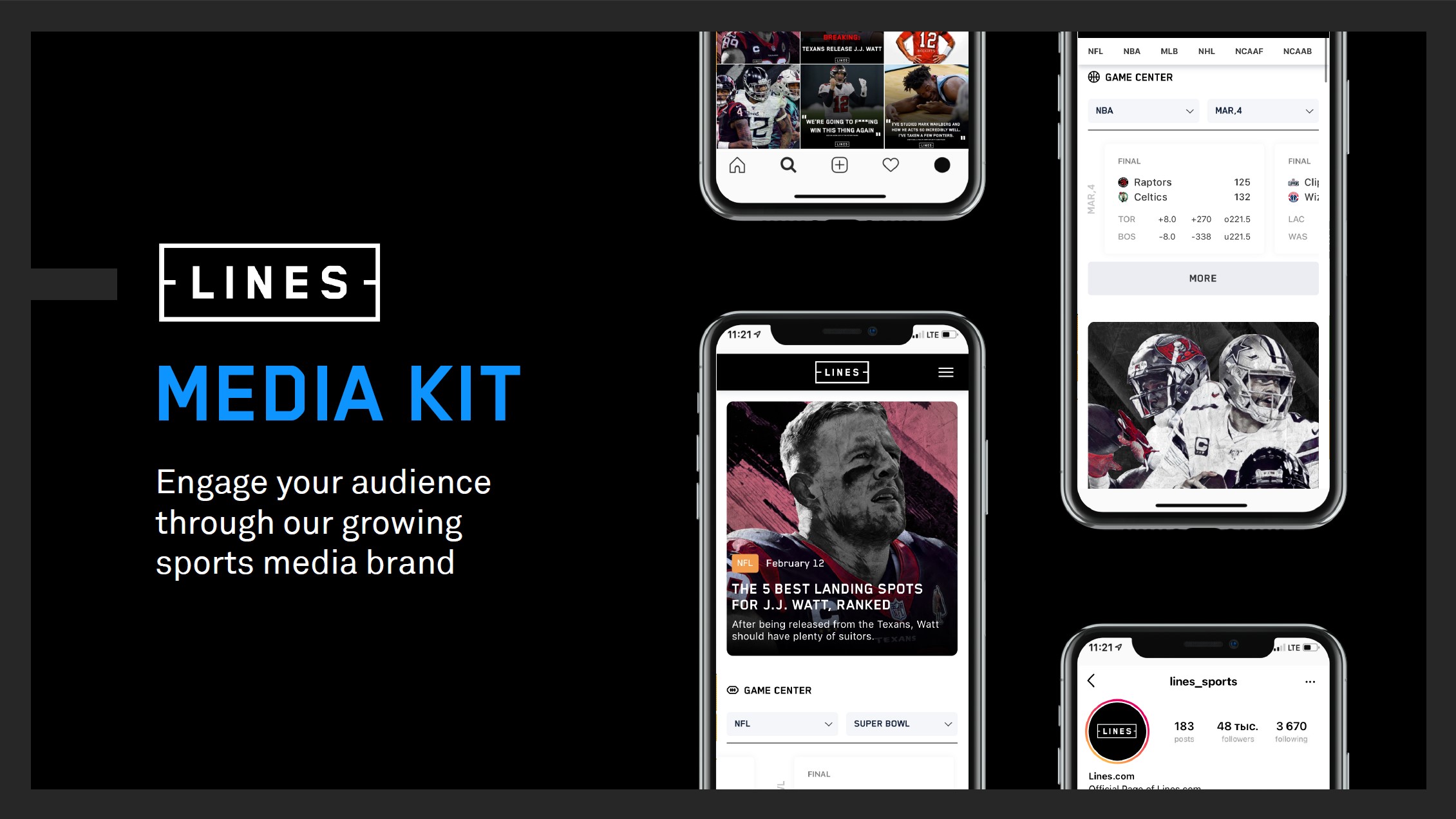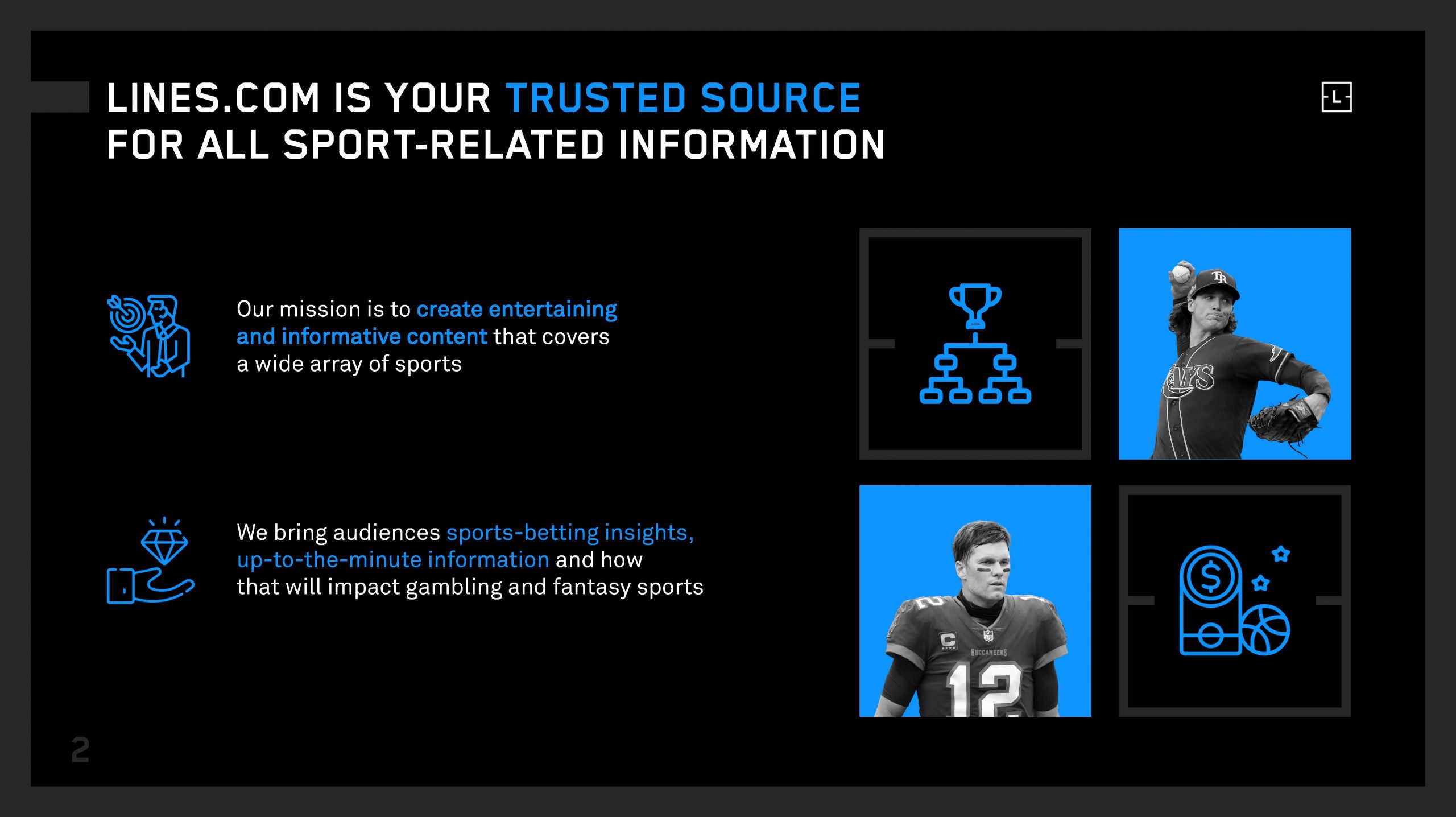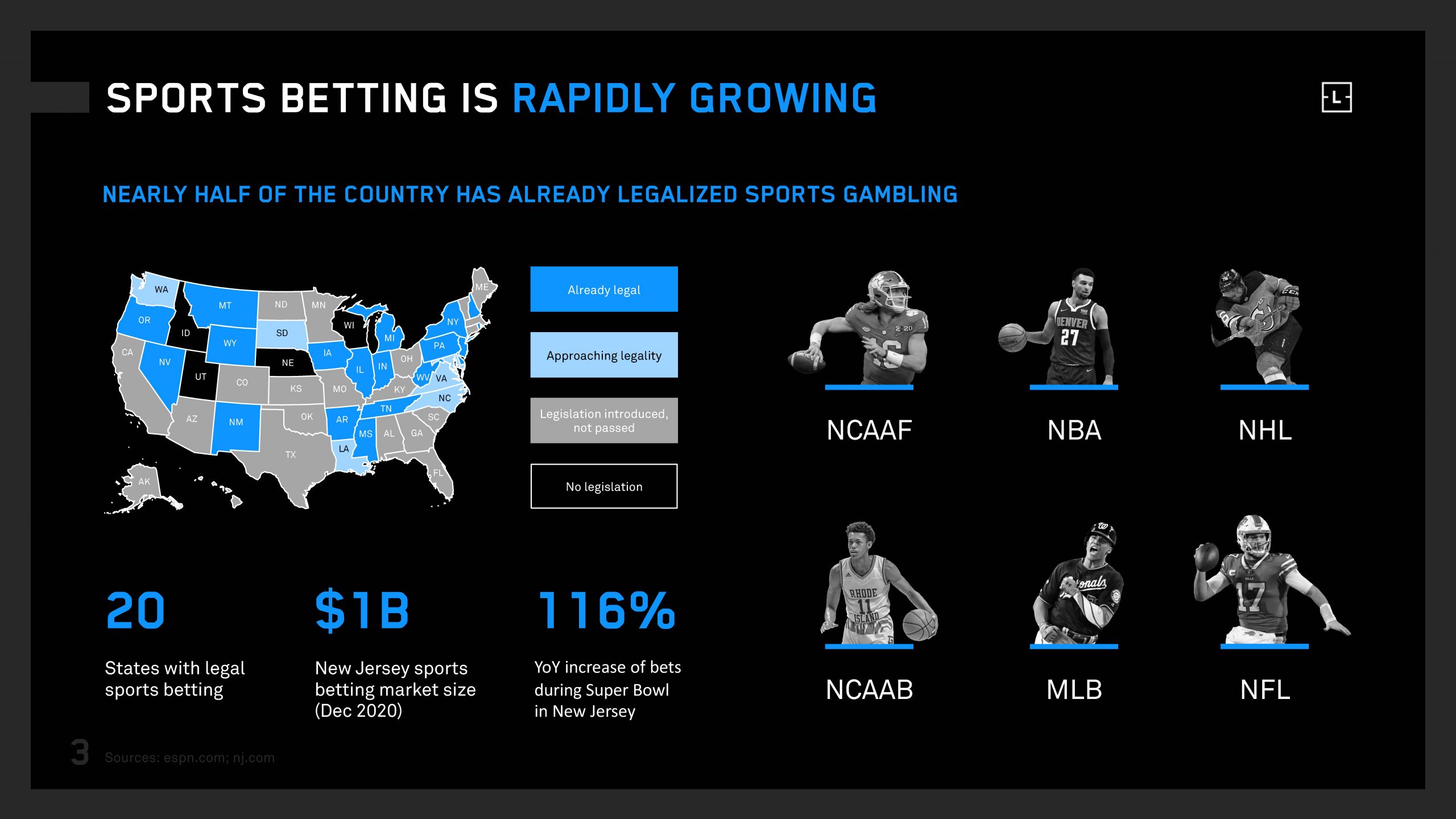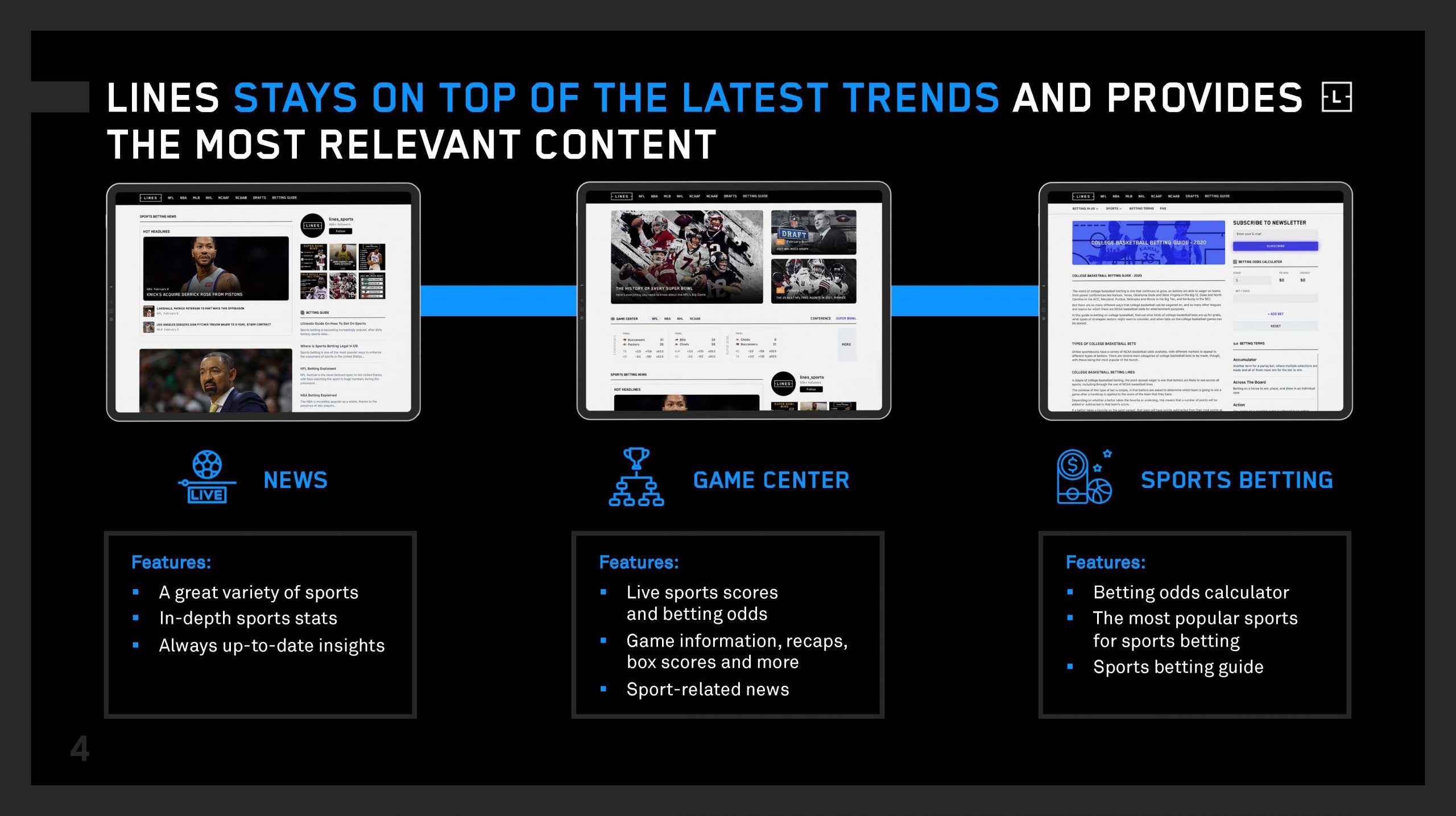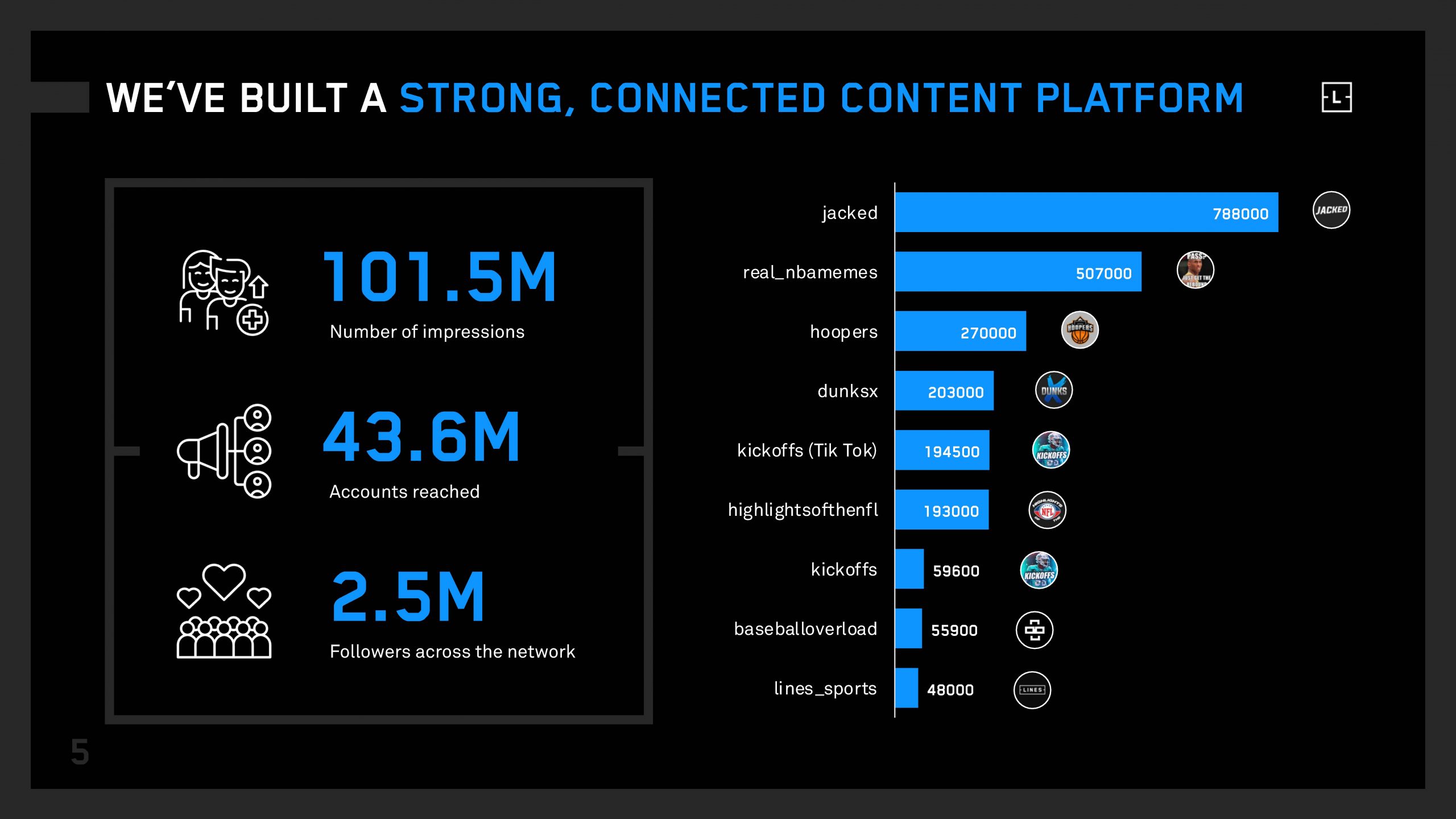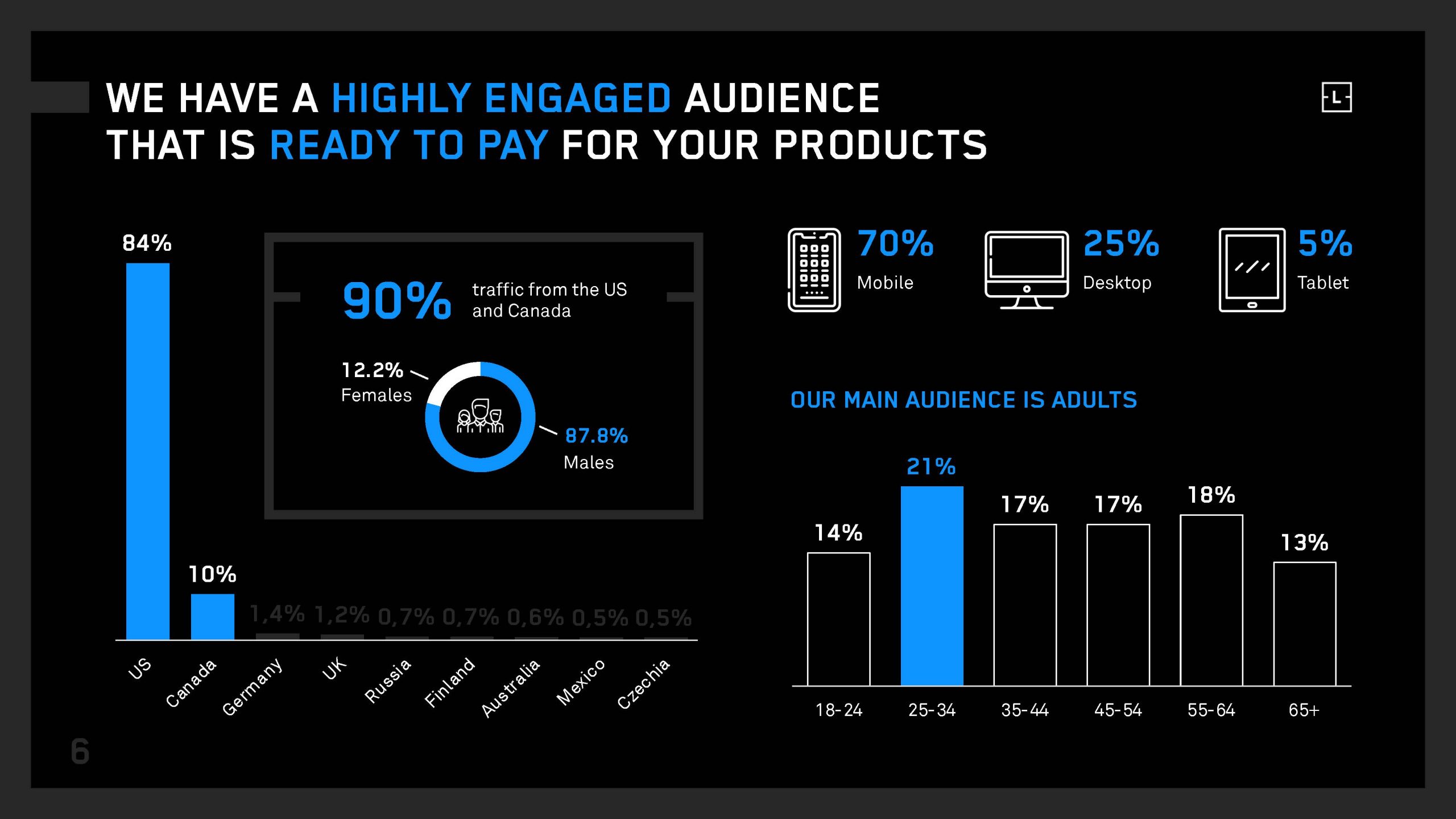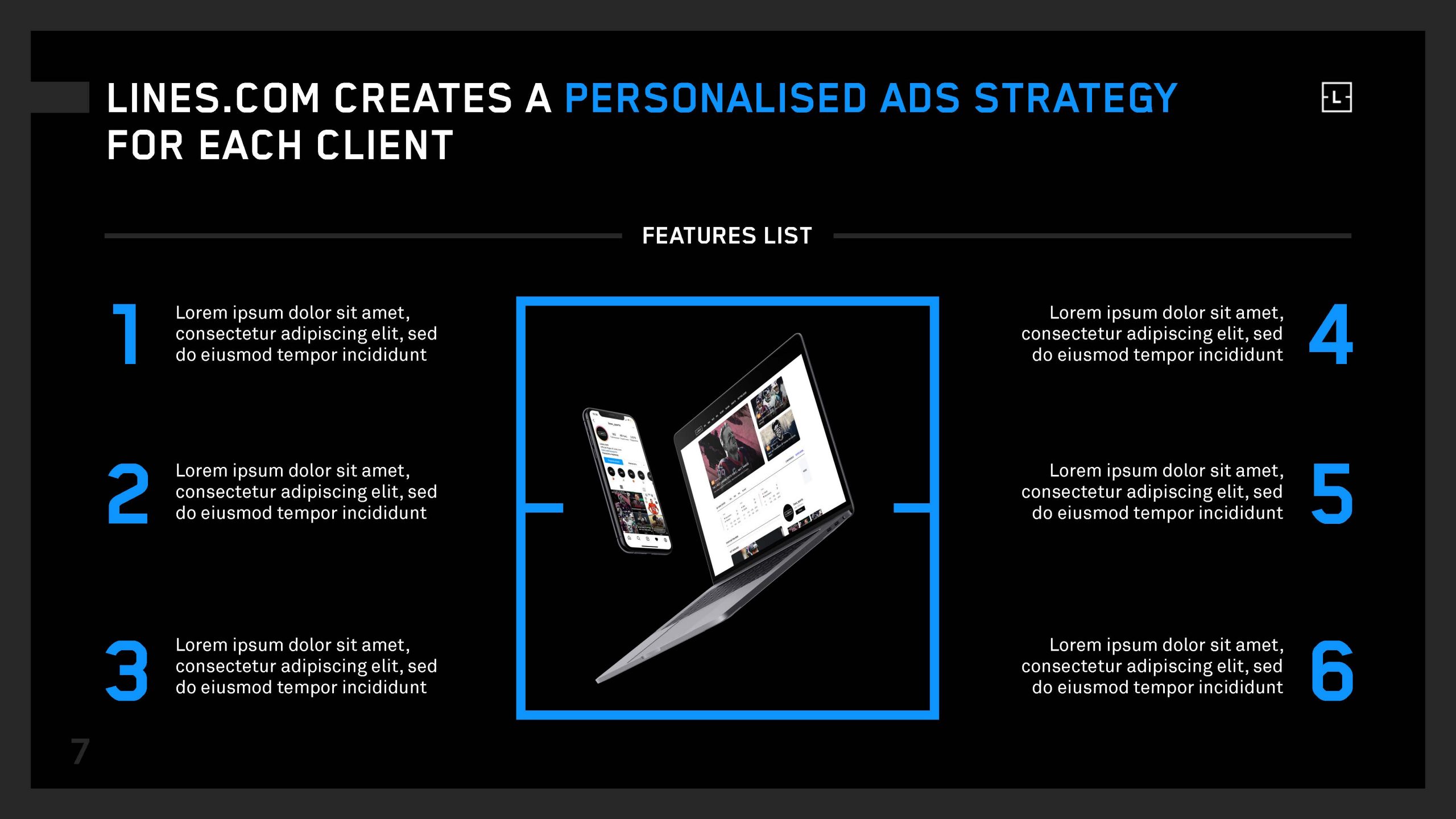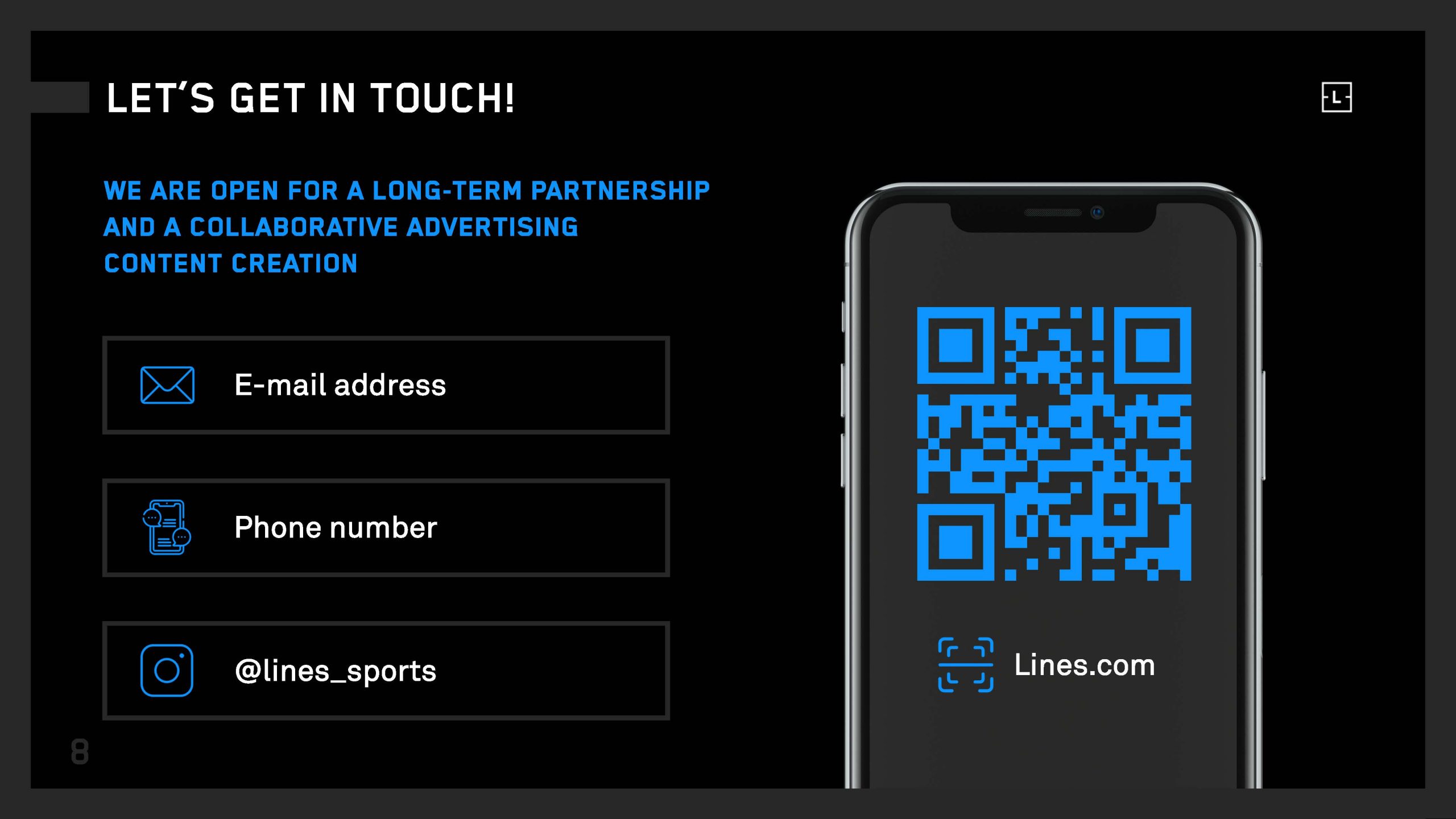 This case shows how accents and color can help to deliver a large amount of information
while keeping the main storyline of the presentation.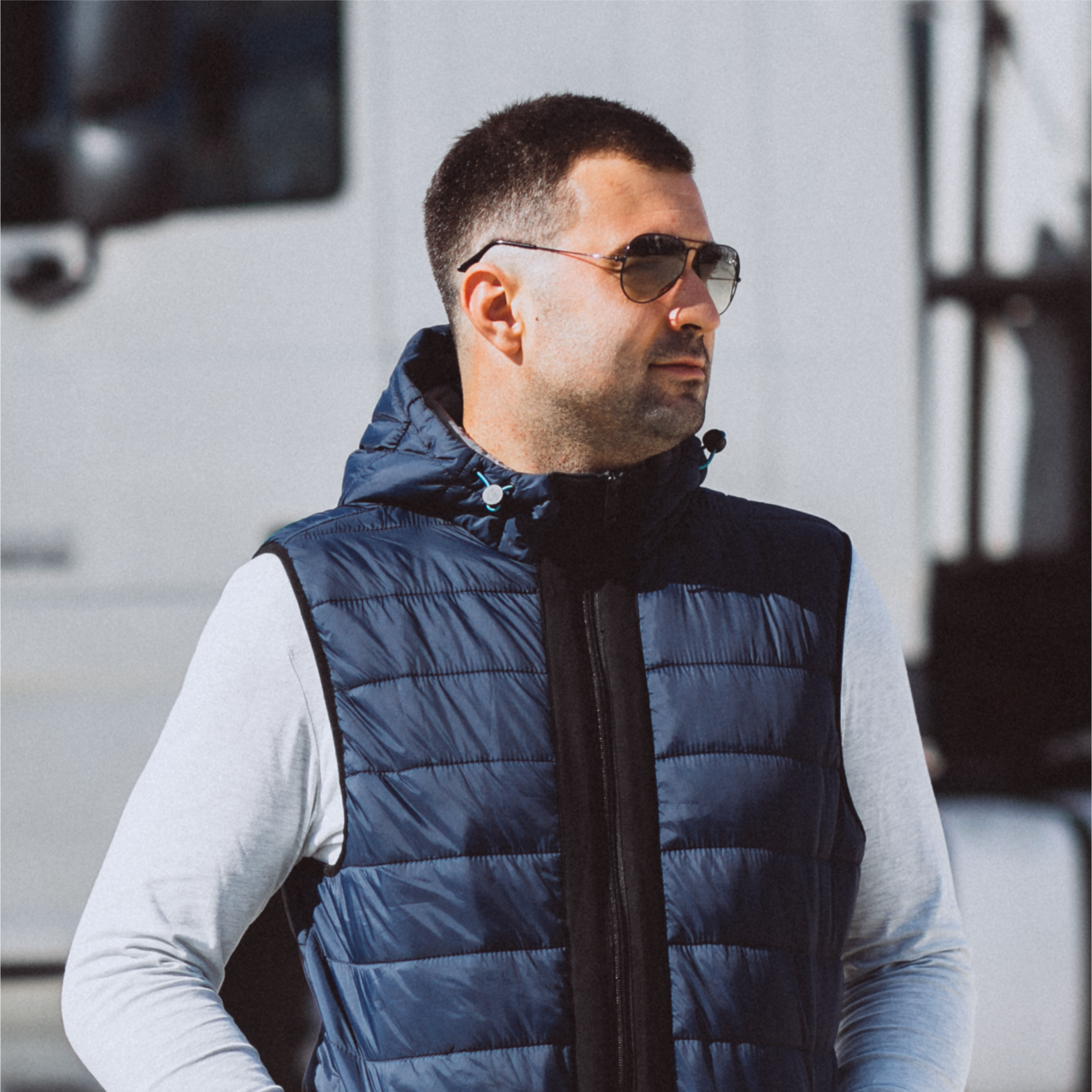 I am very grateful for the work Launch Deck guys did. It was a complicated quarter for our company and we were looking for an outsourcing but doubting the outcome. However, we were pleasantly surprised, the deck guys did was an expertly well-done job. Looking forward to working with this team again.

Mike Crib, Lines.com CEO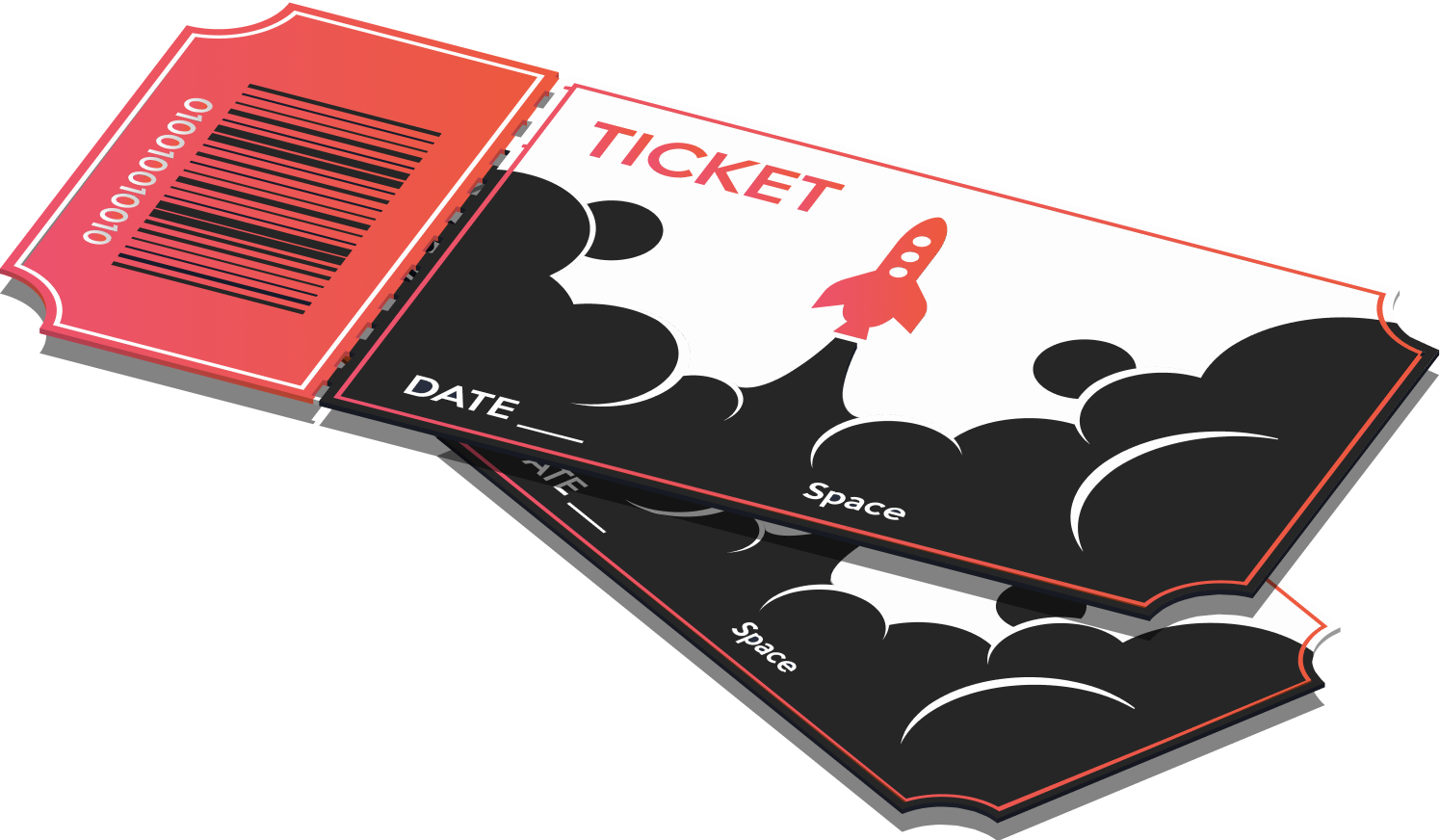 Book your
space launch now!
Reach out and we'll get you ready
for the next Big Thing
Book a call