Book your flight to the outer space!
Buckle up and choose your spaceship
Pay per slide
Fast delivery and gorgeous results. You have content - we make it shine.
Design

Copywriting

Animation
Pay per project
Consulting services and custom visual solutions tailored for your goals.
Design and visual brand development

Research, Copy, Storytelling & Content

Consulting calls

Unlimited revisions
Our experts will be glad to discuss your launch. Please select a convenient time
Get started
Visual material:
* Delivery for urgent tasks is from 2 days
Almost there! Please share your email, and our manager will contact you as soon as possible.
By clicking "Send Request" you agree to our Confidentiality policy
SuperConnector Product Presentation
Presentation for an American startup that creates user-friendly apps for all types of communities
Looks like my project!
The Context
Supper Connector is a platform for easy and convenient app development for any type of community. Their project takes over the hardships of online-platform development and provides convenient monetization and moderation tools.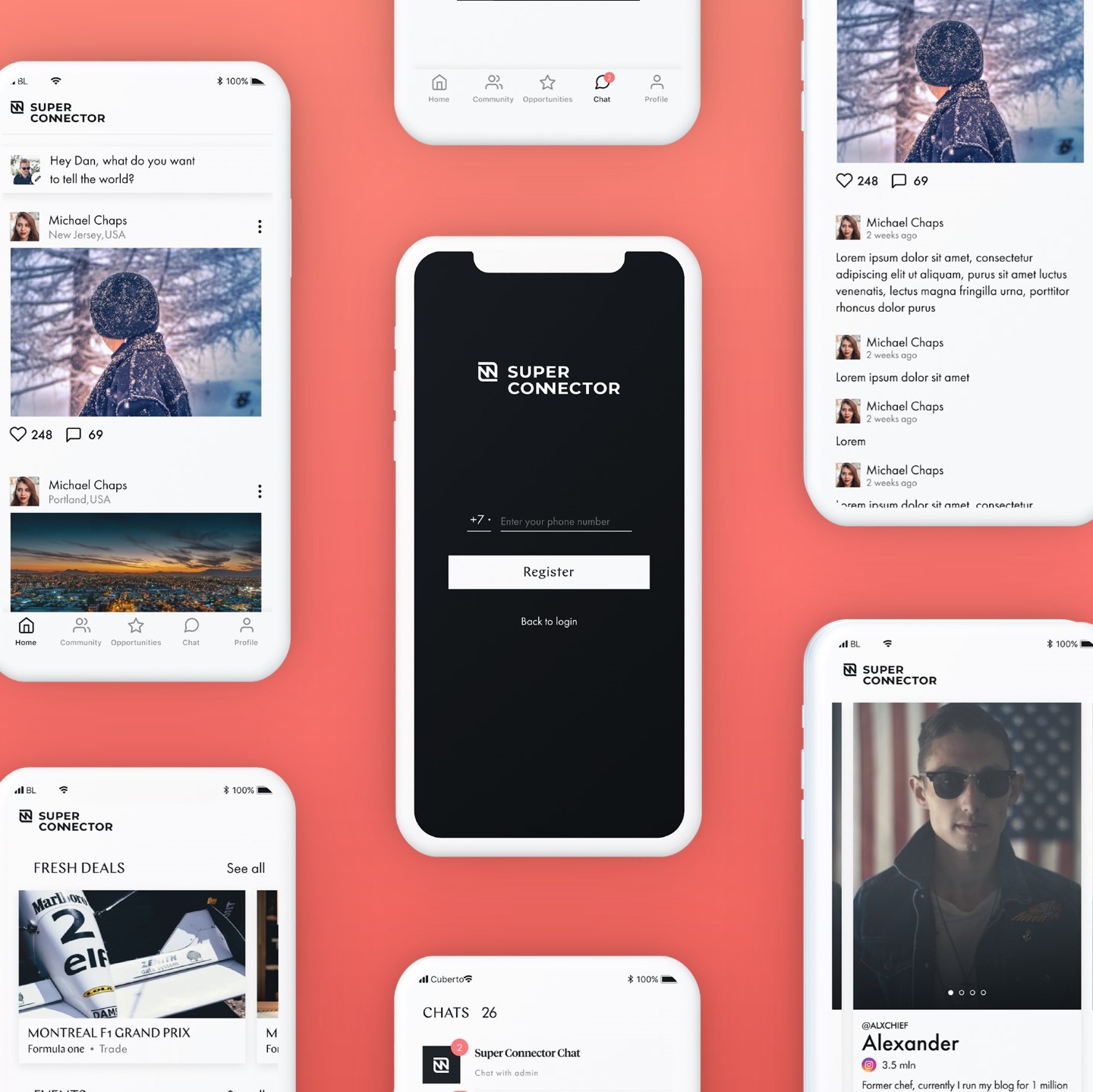 The Objective
Super Connector needed a product presentation talking about their technology, approach, and the strengths of the project in order to attract the first clients in B2B and B2C.
The Solution
Super Connector has quite a unique corporate style. They use it for their website and other materials. The basis of their style is coral hues and clay mockups. We decided to stick mainly to a white presentation background while adding subtle shadows to the key elements. Our team managed to create a 3D effect that moves the products closer to the audience.
The Outcome
Nima Nejat, the founder of the SuperConnector startup approved our presentation. They started to use our product deck more often than the pitch deck. Due to this startup attracted its first clients and launched its first major projects. SuperConnector even helped Manny Pacquiao´s election campaign in the Phillippines to gain supporters.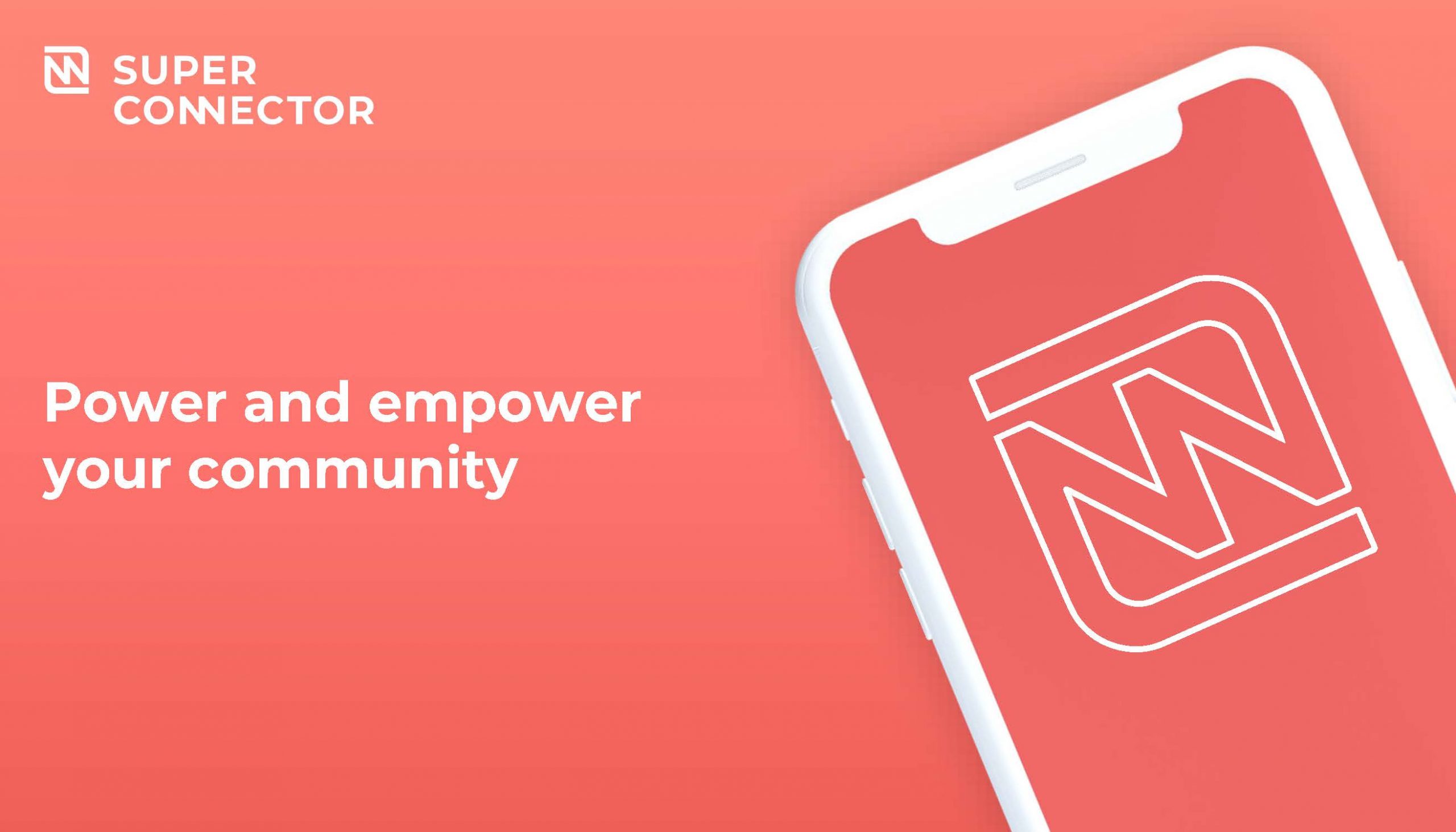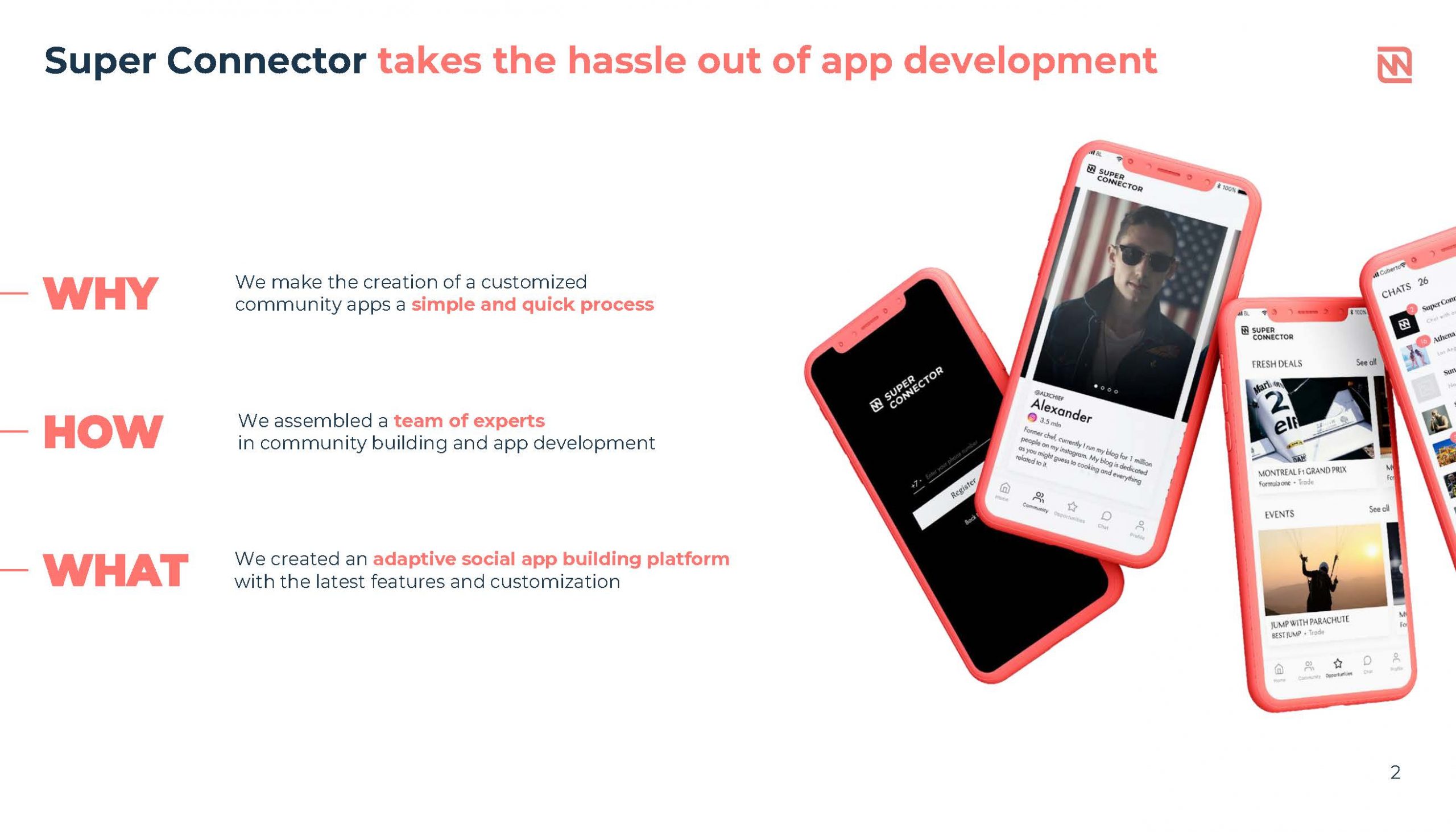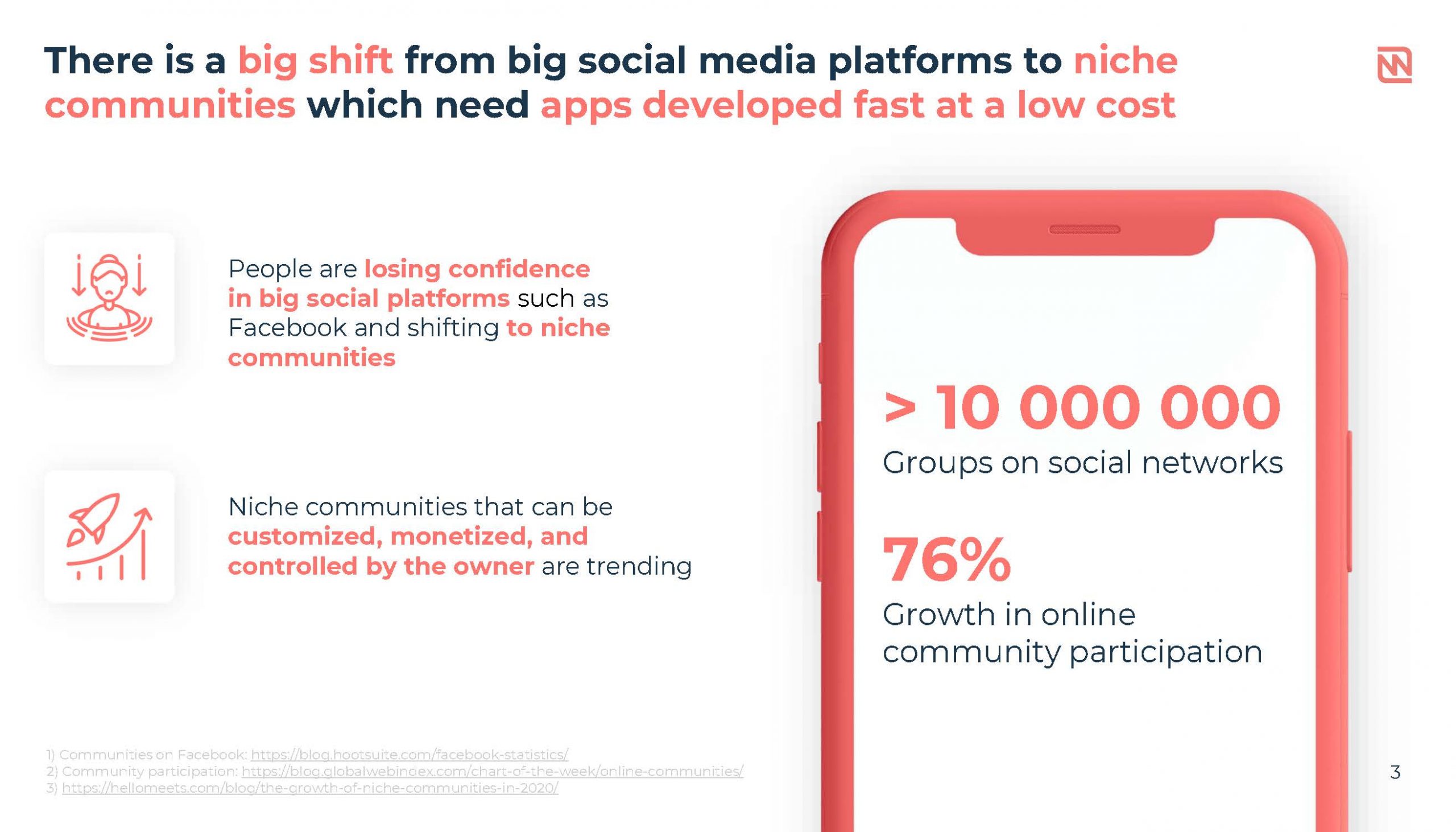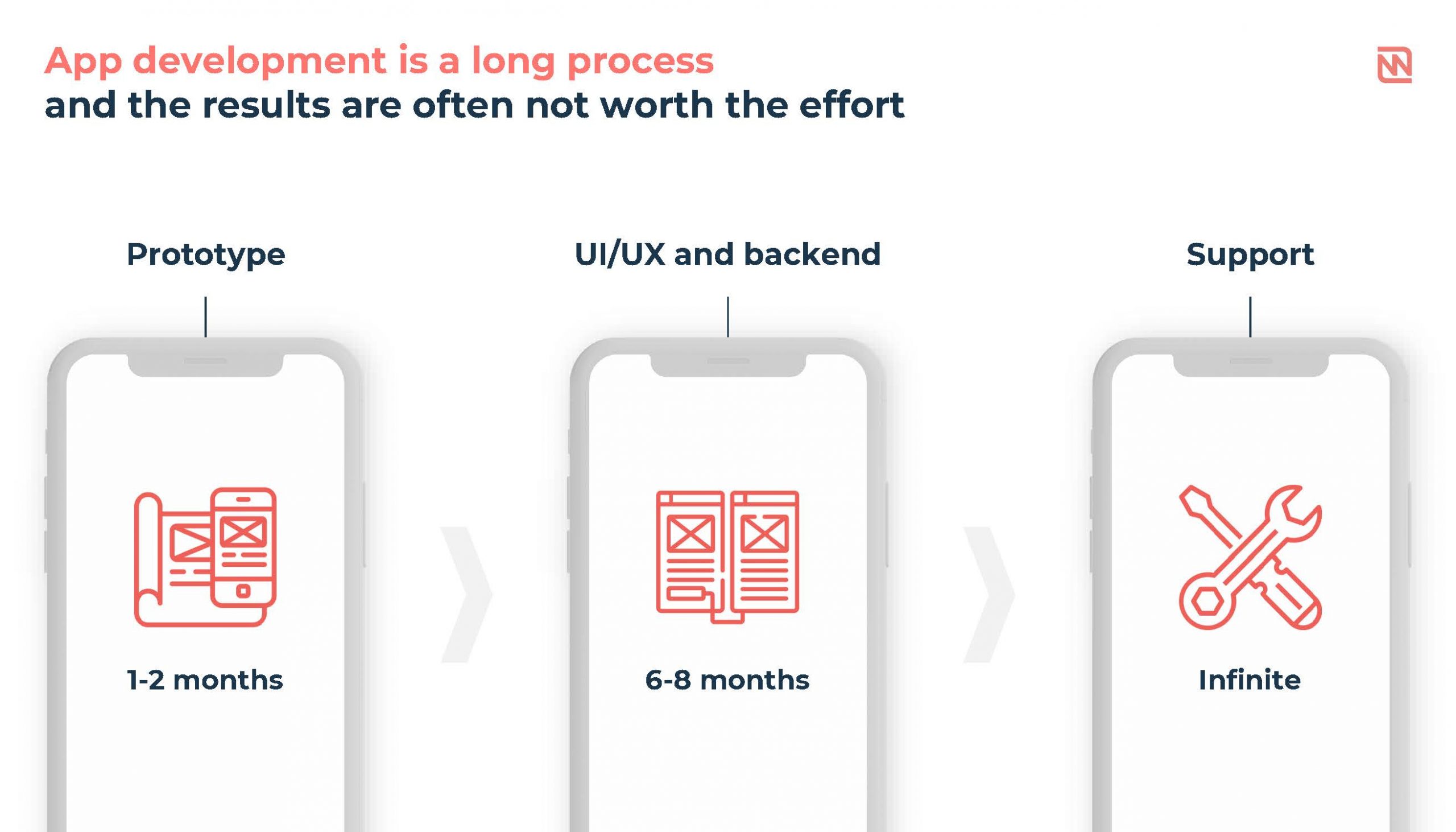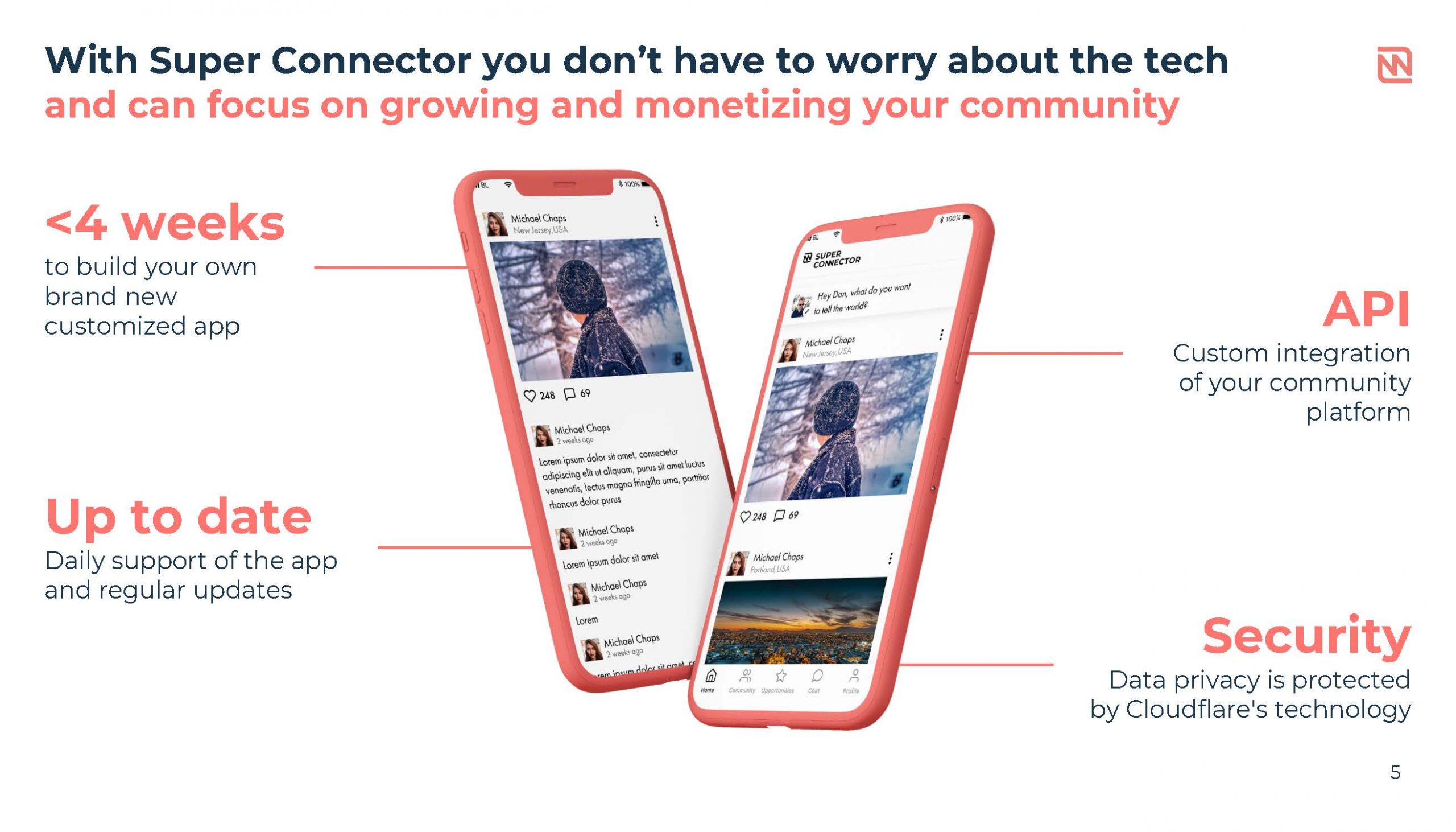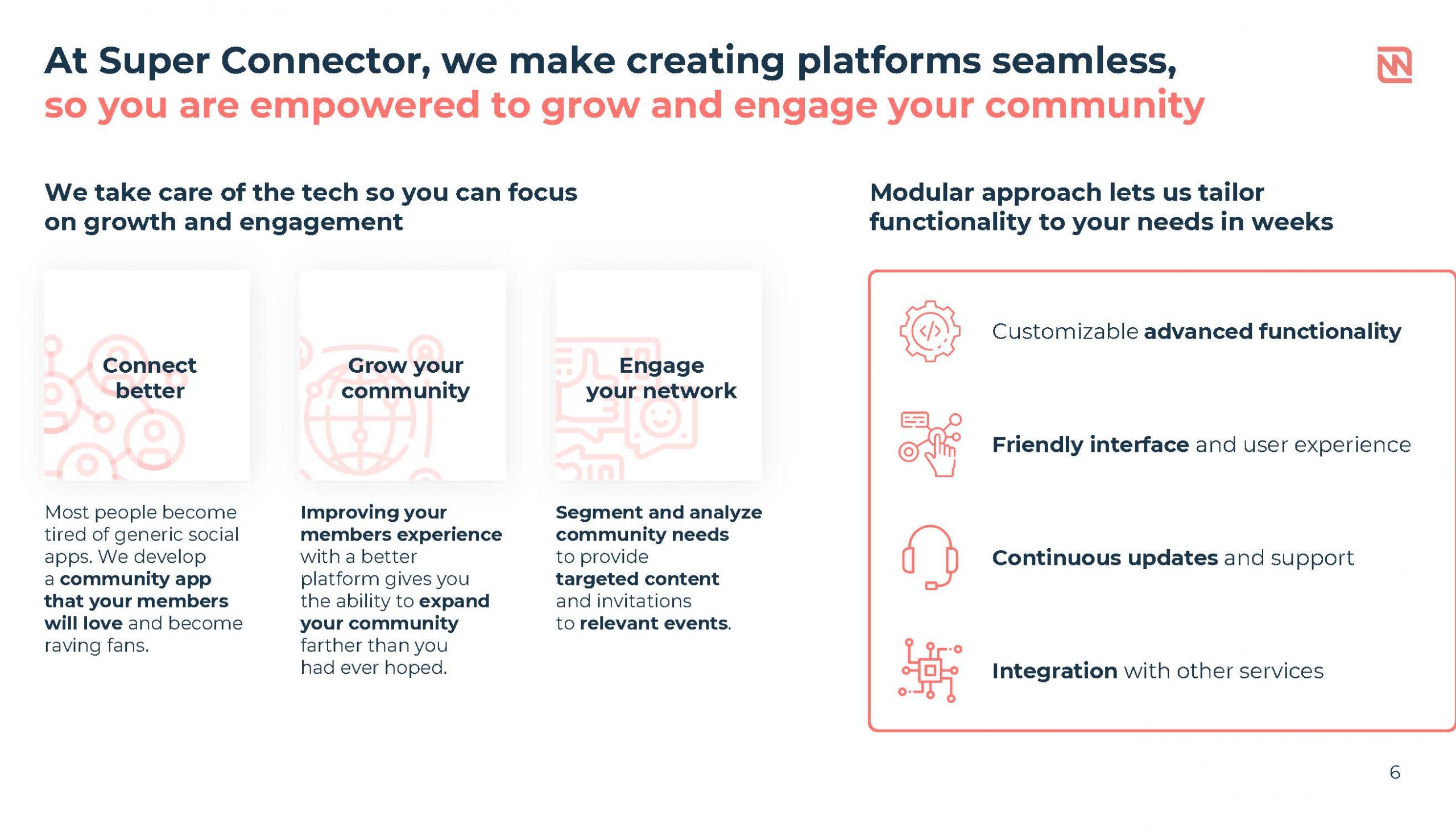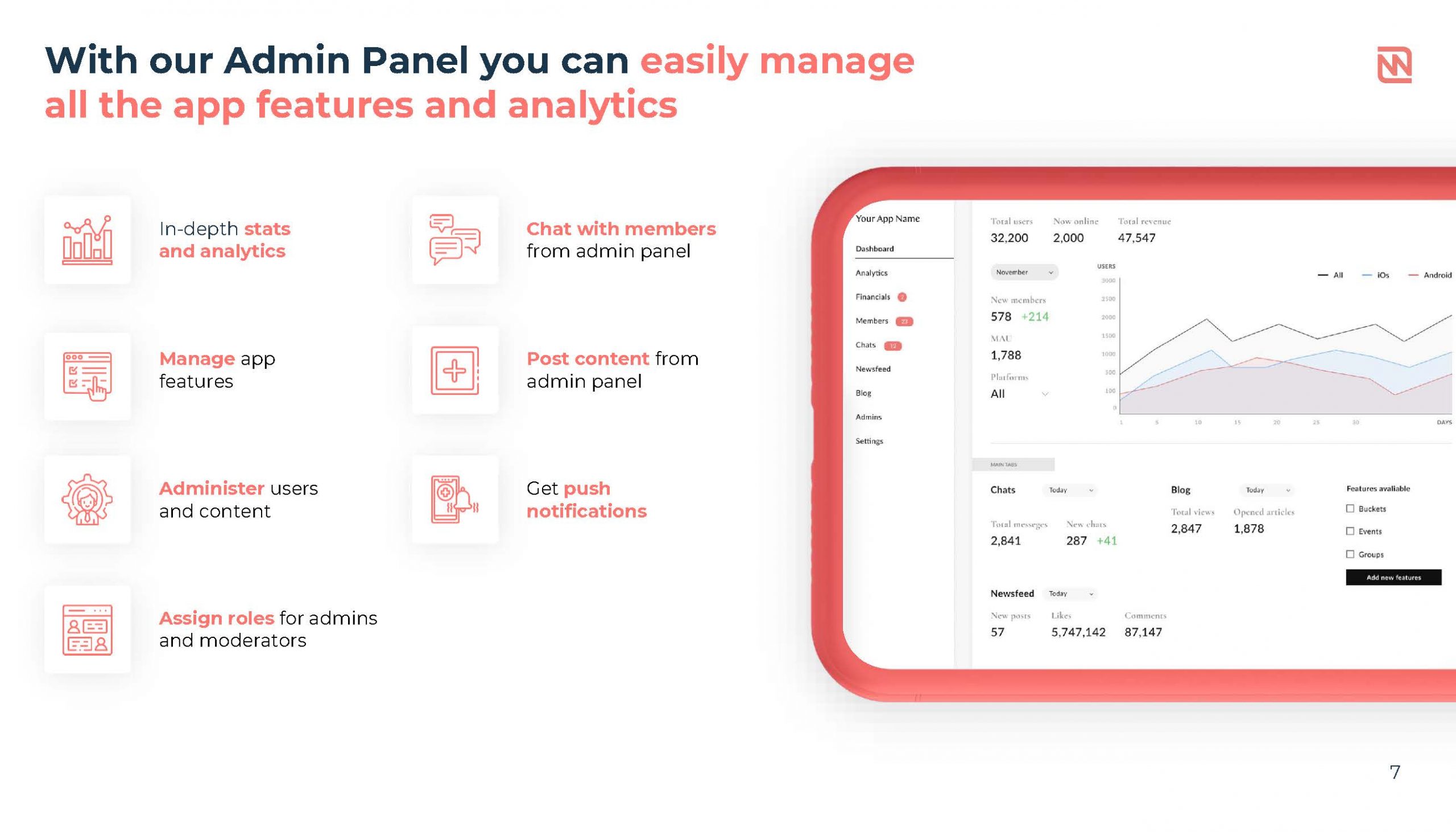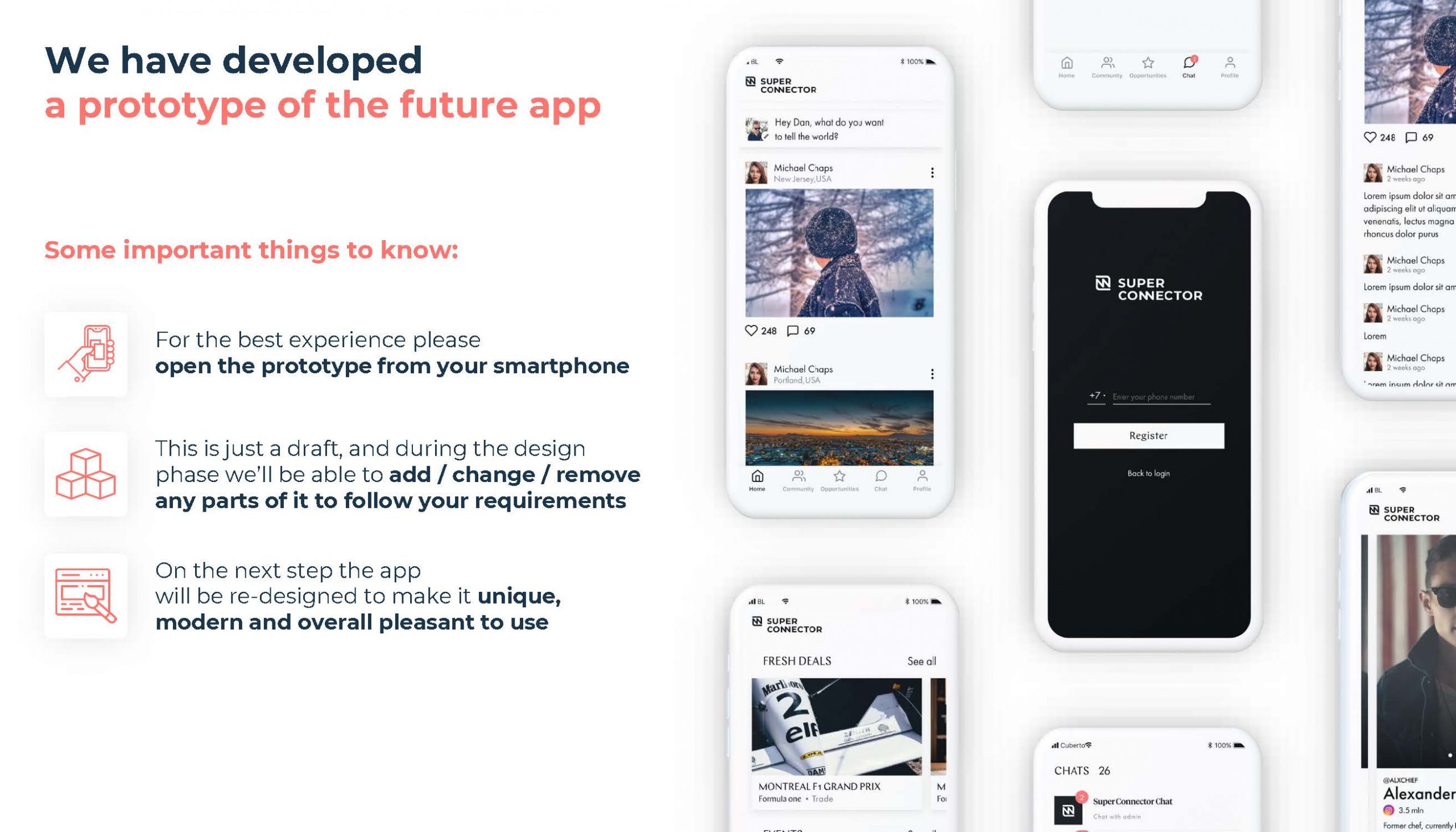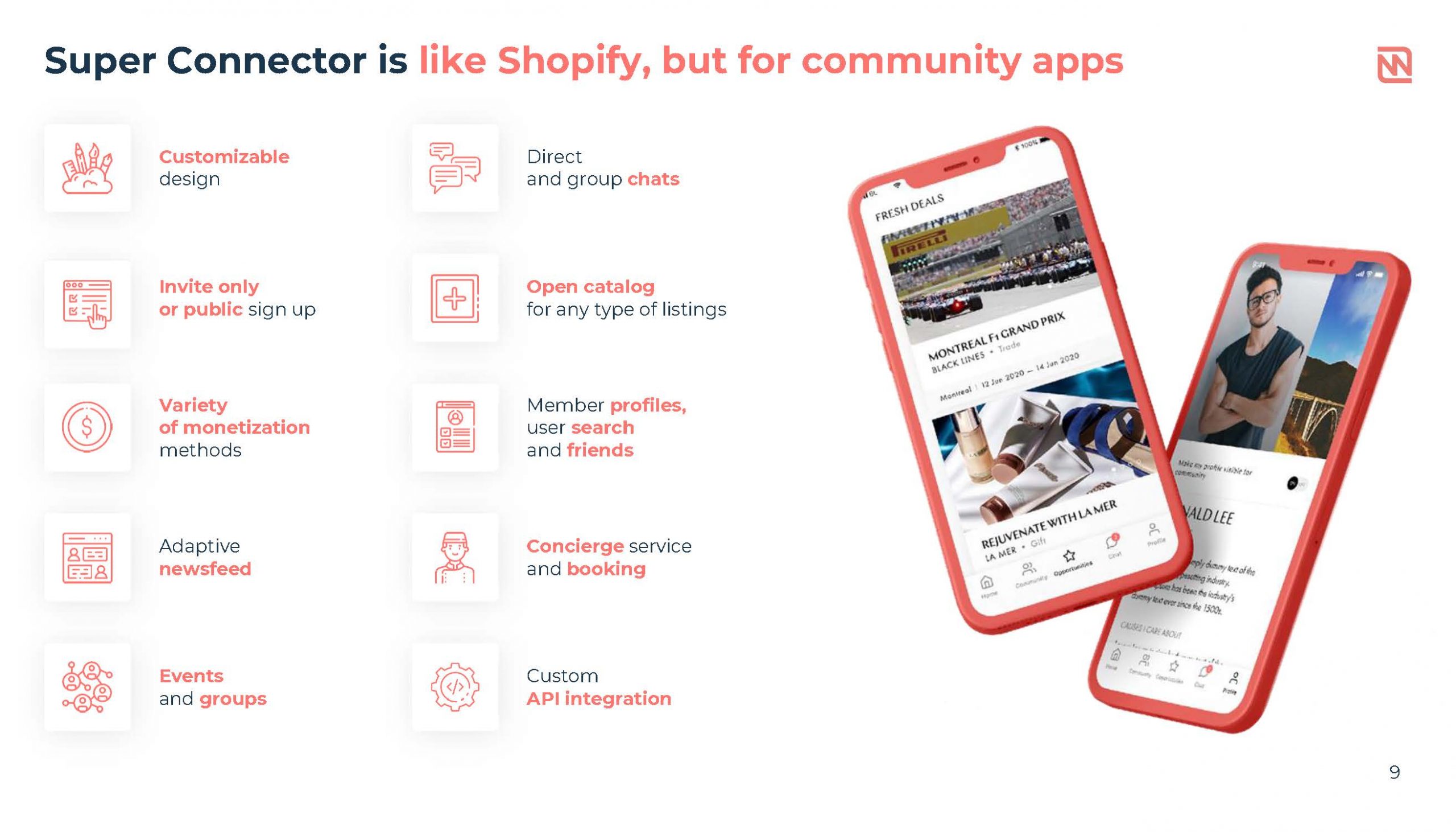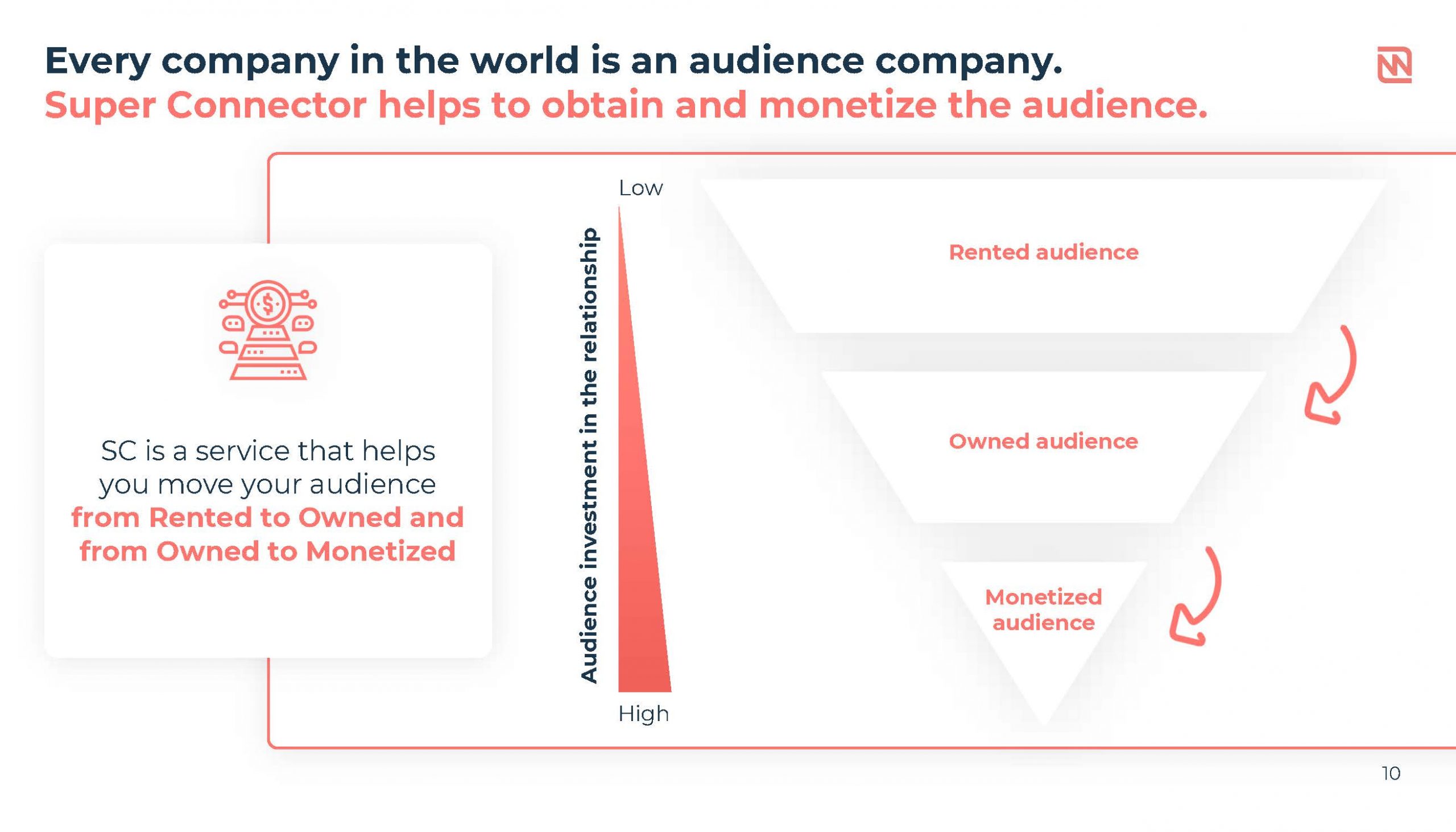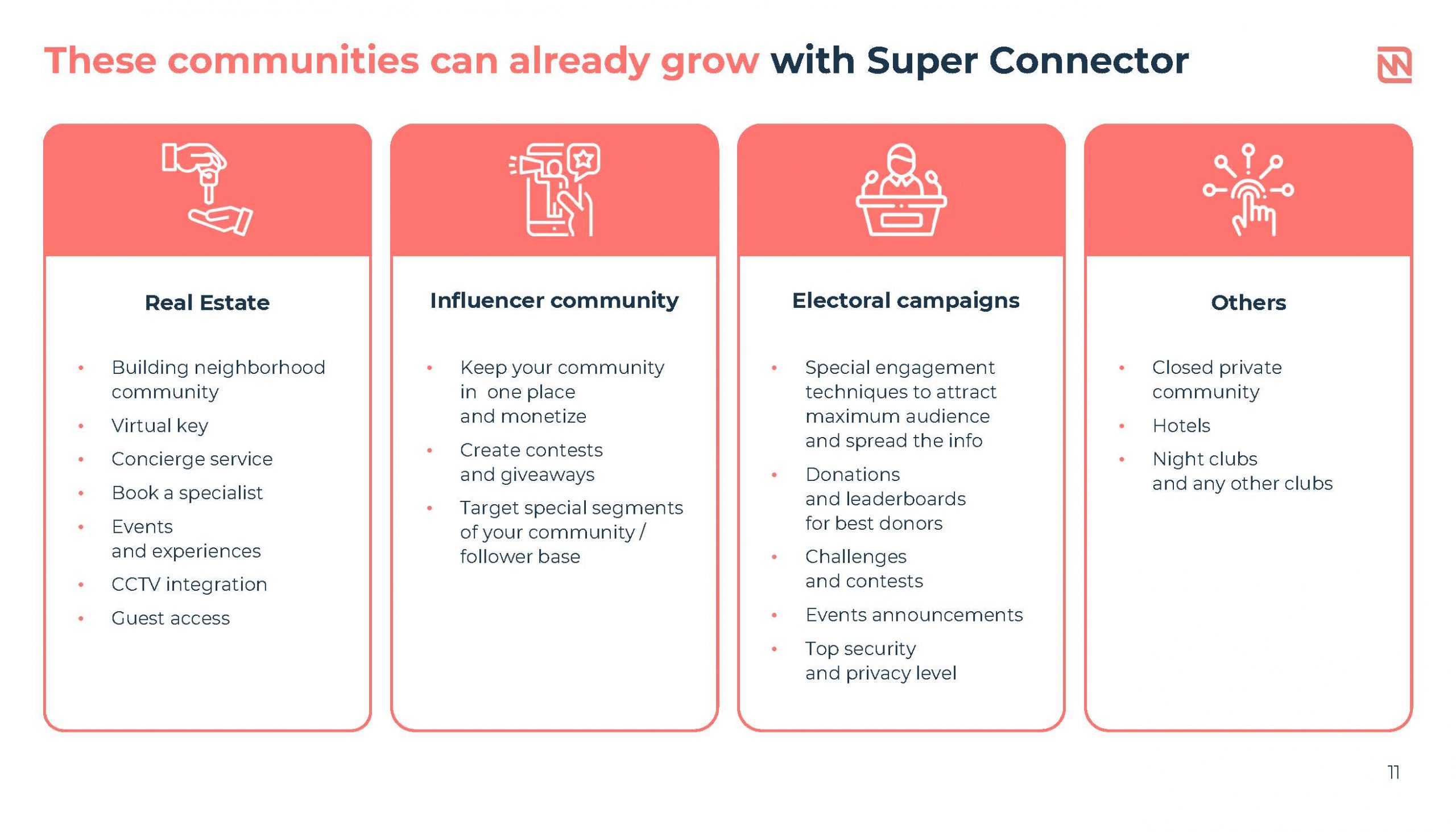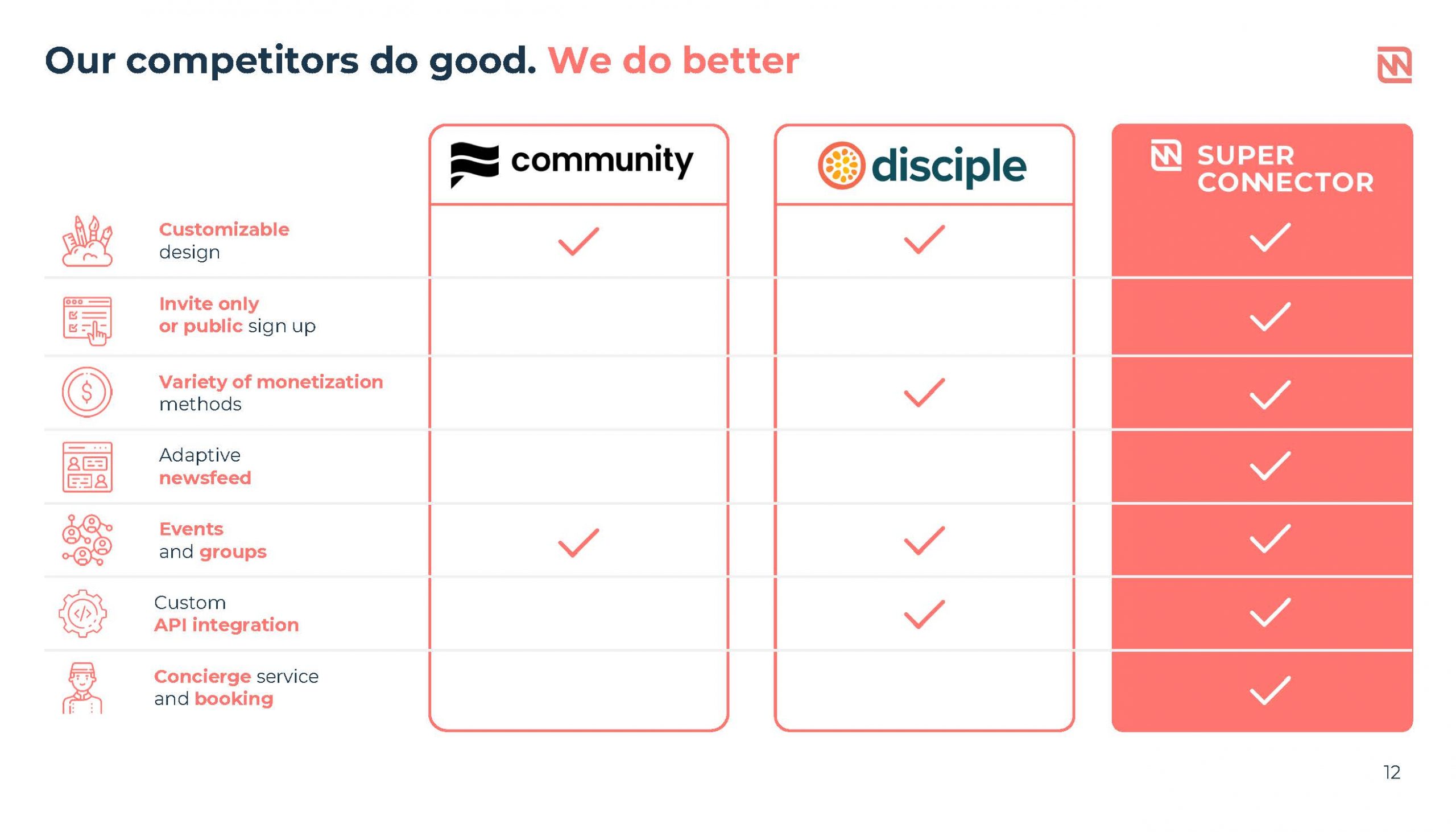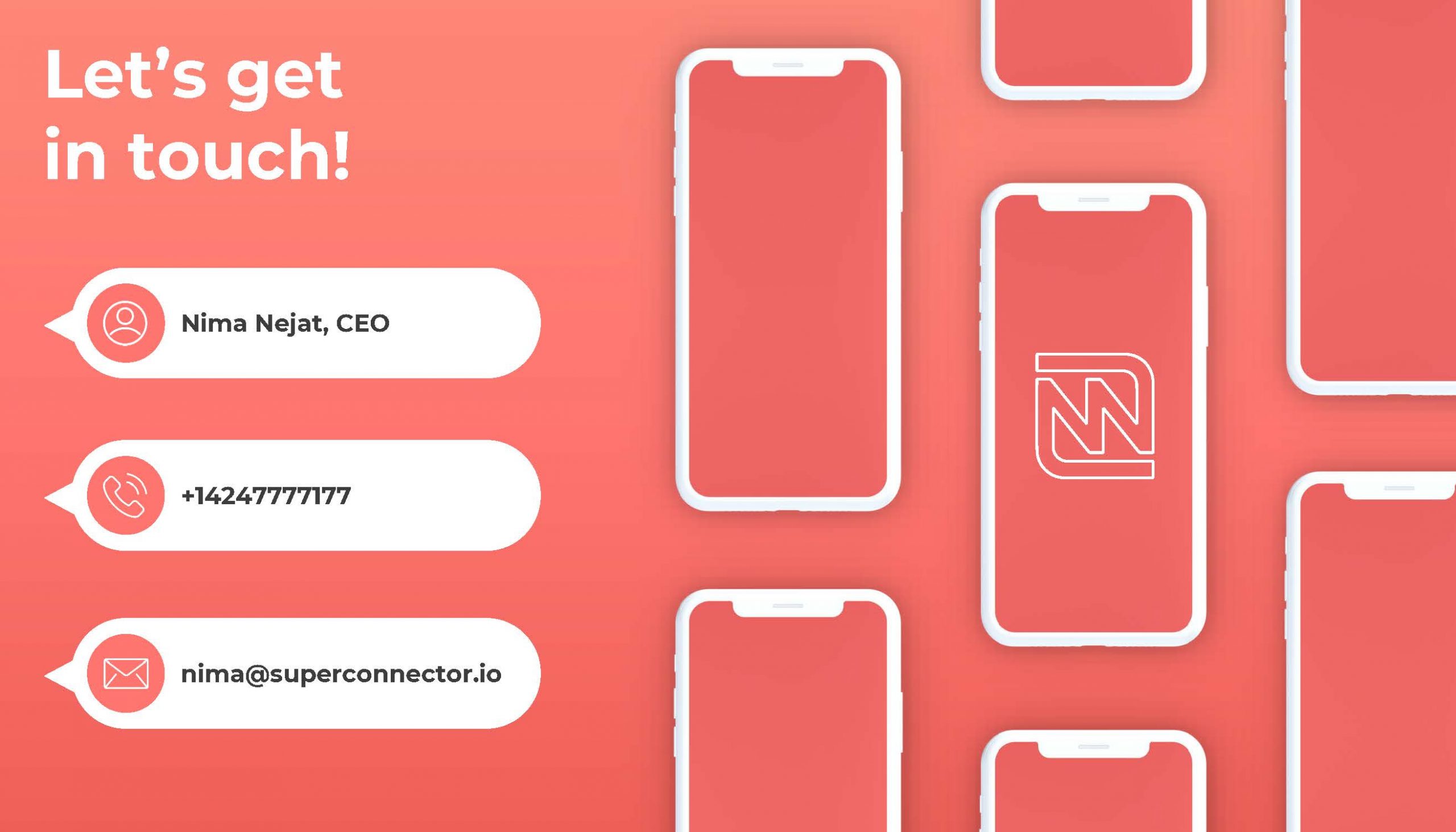 Pitch Deck becomes a major point of representation of a startup for a long time. This means you should pay special attention. Quite often it is a good style and content along with the product that triggers the business development. This case, in particular, has shown how the corporate style can start from the presentation.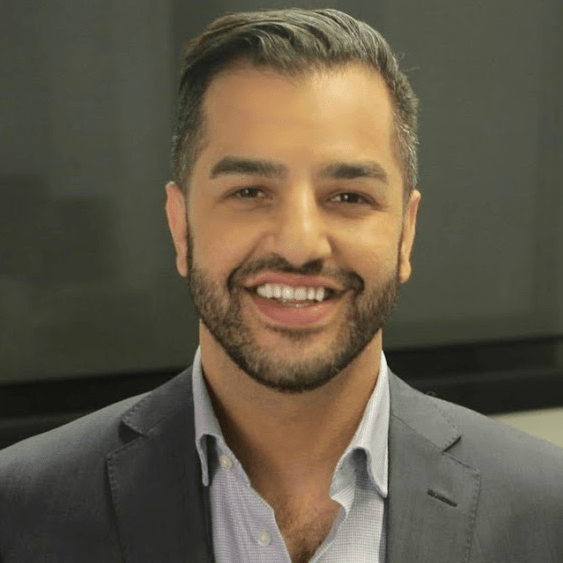 With the help of Launch Deck, I created a presentation of one of my projects and it enabled me to get the needed funding. The design and the storyline of the presentation turned out to be very effective, it was extremely comfortable for me to speak about the project in front of the investors and the style held their attention throughout the pitch. Right now, we're preparing materials for a few other projects with Launch Deck

Nima Nejat, Super Connector CEO